Nature Trail at Koke'e State Park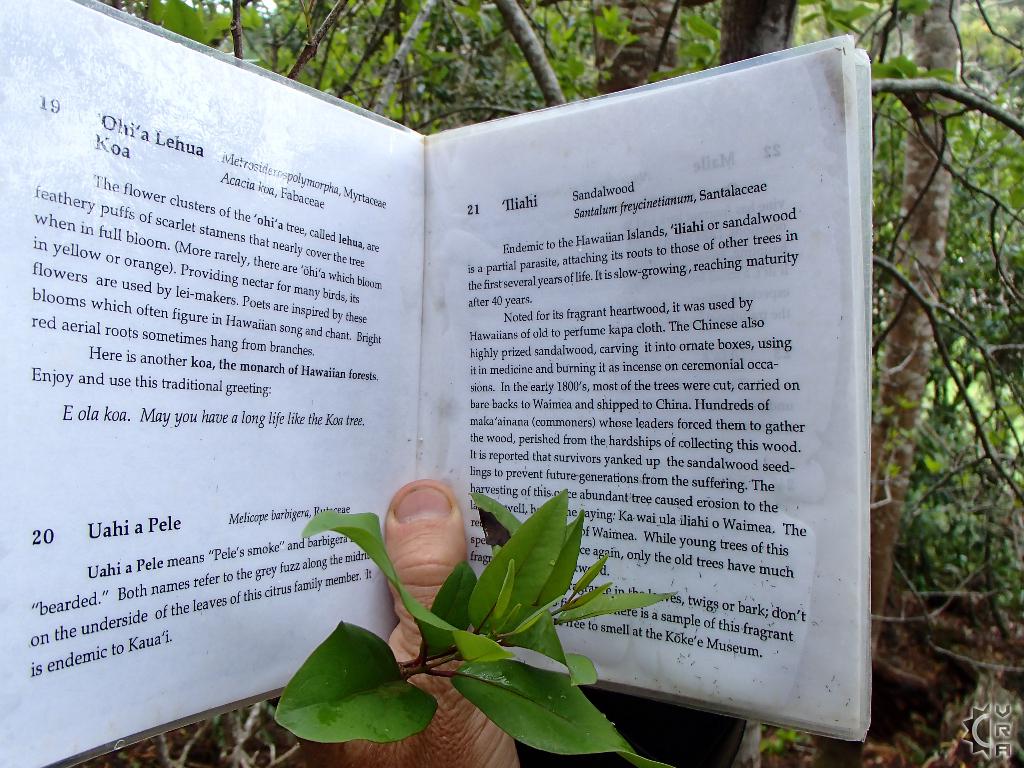 Nature Trail at Koke'e State Park
Description
There are many hikes in the epic category to be found in the Kokee Park in the western Kauai mountains, but this little hike is the often overlooked jewel of the area. Though not extreme, nor very long, the insights given by this interpretive trail behind the Kokee Museum will give you better understanding of the layers of the Hawaiian forest. The added bonus being that it is a relaxing and easy to accomplish hike for all ages and abilities.

At a Glance:
Highlights: A unique opportunity to explore an area rich with native species with a hand held guidebook providing the identification and origin. An easy to follow walk in the forest suitable for all ages.
Location: Koke'e State Park above Waimea town.
Activity Level: Easy
Equipment: Sturdy shoes, layers for chilly temperatures, rain gear, water and food.
Warnings!: Follow all posted warnings within park grounds.
Reservations: None needed.
Cost: None

Where to Start:
The trail is located between the Lodge and Museum in Kokee. Make sure to borrow the interpretive book that goes along with the hike. The first portion of the hike climbs uphill for about 30 yards, then levels following the contour of the hill to the right. Look for the small wooden posts with numbers on them. These correspond with a number in your booklet to identify the plant next to it. It is rarely this easy to spot and identify a native Hawaiian plant, which is why this hike is so brilliant. The booklet explains uses, origins and sometimes stories involving the plant species. You may even be lucky enough to see the red 'apapane or i'iwi bird species which are both rare yet love the blossoms on the native trees along the trail. You will hear them before you see them. Listen for shrill chirping followed by lyrical tweets and quietly look toward the bird songs.

Local Tip:
This trail is an extension of the Kokee Museum, and you should definitely visit its unique and charming exhibits that give a deeper sense of understanding for the area.

The Lodge in Koke'e is the only amenities, food and snacks in the area. They are open 9 am to 4 pm 7 days a week. The charming restaurant inside is a great place to warm up and dine while up in the park.

Contact the Koke'e Museum and Park Headquarters for weather or info:
Phone: 808-335-9975
Website for Park amenities: http://www.thelodgeatkokee.net

Koke'e Park Trail Map Link:
http://www.hawaiistateparks.org/parks/brochure_pdfs/hsp_trails_of_kokee_-_kokee_state_pa15.pdf

State Park Website for Koke'e:
http://www.hawaiistateparks.org/parks/kauai/index.cfm?park_id=7

Directions:
From Waimea: turn onto Waimea Canyon Road HI-Route 550 inland off of Kuhio Highway / HI-Route 50 proceed 6.7 miles up the road, until you merge with Kokee Road. Proceed 8.7 miles up the road looking for the Kokee Museum sign on left.

Map