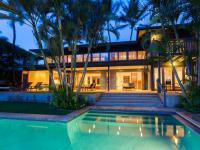 View All Villas
Expert Paia
Vacation Advice
Insider Tips
Huge Selection
(844) 261-0464
Our Local Agents are Available
All Day, Every Daysurf conditions permitting!
Call us today to experience the difference.
Filter Paia villas
Price per Night
1 - 1 of 1
paia villas from $1,000 per night
About Paia Villas
Our Paia luxury rentals offer the ideal setting for the perfect Hawaii vacation in one of Hawaii's most scenic and tranquil visitor destinations. Located on Maui's scenic north shore, Paia is close to white-sand beaches and also a great place to begin day trips to the fertile Upcountry region and Haleakala's summit as well as the famed "road to Hana" which takes in spectacular coastal views including numerous waterfalls.

Things To Do
After a nice breakfast in Paia enjoying the small town atmosphere and friendly folks head down to Hookipa Beach where the world's best windsurfers display their skills or Baldwin Beach Park, a great place to relax on the expanses of white sand and there is also a protected lagoon area making it nice for families with children.

Afternoon is a good time to drive into the scenic Upcountry region and stop at some of the small towns along the way as you take in great views of the island and the rolling hills of Haleakala volcano. For great hiking trails and amazing crater views head up to the summit of the volcano where you can hike into the crater or through the forested area called Hosmer Grove at a lower elevation.

Another fun day trip is the drive to Hana along the twisting and turning road over many one-lane bridges. There are many stops along the way to enjoy the sweeping coastal vistas and waterfalls.

Eat and Shop
Paia offers dozens of locally-owned shops to explore including art galleries, surf shops, local crafts, antiques, jewelry. This is an artsy community and you will find many interesting items not available anywhere else on Maui.

Head up the road from Paia for more great shopping as well as welcoming cafes and restaurants in the numerous towns of the Upcountry region, each with its own small-town charm.

Getting Around
A rental car is recommended when staying in Paia luxury rentals so you have easy access to the best Maui beaches, the scenic Upcountry region and Haleakala's summit as well as the road to "Heavenly Hana"
SearchPlacesFavoritesContact