Ke Ala Hele Makalae - Kealia Coastal Walk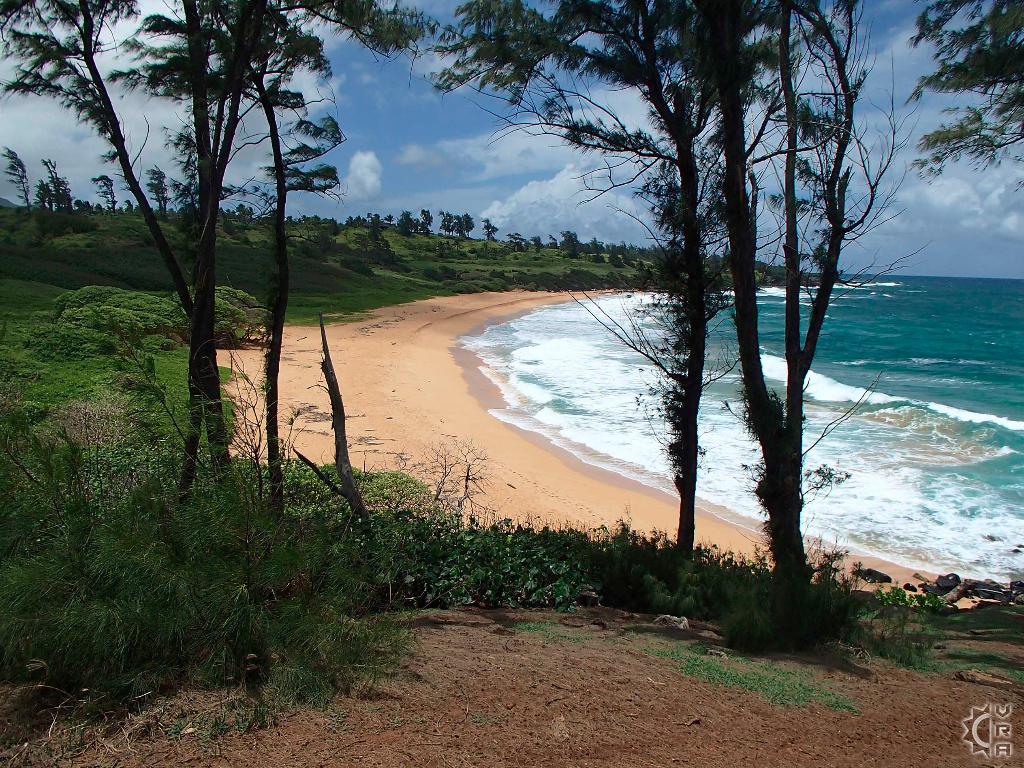 Ke Ala Hele Makalae - Kealia Coastal Walk
Description

The path by the sea - this is a great place to take an ocean front walk on the windward eastern coast of Kauai, just north of Kapaa town. Starting from the Kealia Beach and walking northward along the Ke Ala Hele Makalae path, you can stretch your legs and walk to Kuna Bay and a remote beach called "Donkey's" a little more then 1.5 miles one way. This pathway is an old railroad terrace that runs the coastline with amazing views and paved access for level safe walking.

At a Glance:
Highlights: A coastal walk made with pedestrians in mind, starting from Kealia Beach hike for miles along the undeveloped coastline to remote Kipu Bay and beach.
Location: Kapaa, Kauai
Activity Level: Easy, due to level paved surface
Equipment: walking shoes, rain gear, water and food.
Warnings!: Be aware of bike traffic sharing the roadway, pedestrians have the right of way but there is plenty of room to share the path. Swimming not recommended in the remote coastal areas as dangerous conditions persist.
Reservations: None needed
Cost: None

Ke Ala Hele Makalae translates as " a path by the sea" in Hawaiian and represents the efforts of a Kauai Path community group that has advocated for creating better pedestrian access to islands coasts. Utilizing an old sugar cane railway terrace, the Ke Ala Hele Makalae has been achieved in phases and the portion near Kealia Beach provides a great location for walking or jogging along a wild coastline.

Local's Tip:
Kealia is situated just north of Kapaa town making it a great stop over spot for travel through the area. Grab a morning coffee or "smoothie" in Kapaa and head to Kealia for a morning stroll while the sun is low in the sky.

Directions:

North bound: Kuhio Highway/ HI-route 56 N just north of Kapaa. As you follow HI-route 56 North out of Kapa'a the road winds and gains altitude. Once you cross a bridge, the first opening in the guard rail on the right is parking area 1. Best entry is north end of the beach at parking area 2 which across from Kealia Road.
South bound: Kuhio Highway/ HI-route 56 South past Anahola town, 3.9 miles and the road will slope downhill for a long straight portion with beach visible on the ocean side left. Get in the left turning lane, and carefully turn left just passed the bus stop shelter. Follow the parking entry road left for best swimming end of beach.
Map