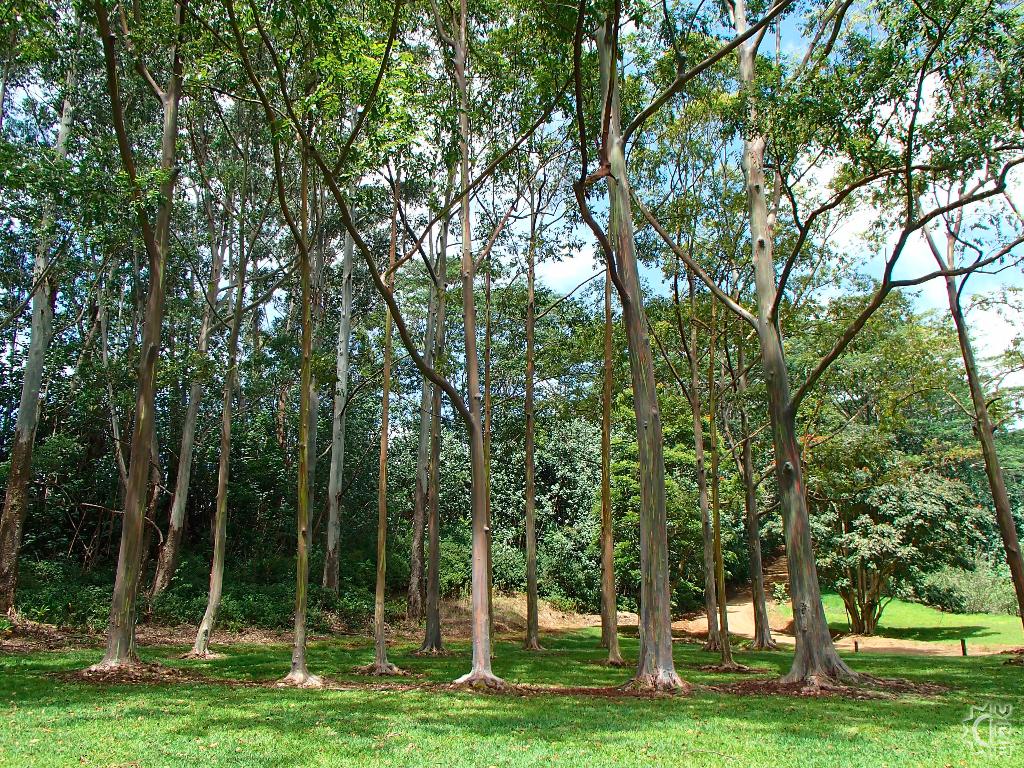 Description
At the top of the Opekaa Falls Road, the road ends in a great spot for a forest walk or freshwater swim. A little known state arboretum with picnic shelters, and stands of tall trees surrounding green meadows. There is even a view toward Mount Waialeale the wettest spot on earth, and the lush green rainforests it supports. This location is more of a stroll through a park then a hike, yet it has the ability to be walked repeatedly for exercise or provide a restful place for your non-exercising family members to relax streamside in the shade.

At a Glance:
Highlights: Like walking through Jurassic Park without the dinosaurs, this location has a fresh water stream and looping trails that make for a great escape into the country while visiting Kapaa, or Wailua.
Location: Kapaa, Wailua, Kauai
Activity Level: Easy
Equipment: Sturdy shoes, rain gear, water and food.
Warnings!: Do not drive or walk through the stream crossing when water level is high or stream is running with brown water. Swimming should only be attempted when water is clear of flooding.
Reservations: None needed
Cost: None

Where to start:
Once you have parked, cross the stream on foot, and look for a path on the left through the towering Rainbow Eucalyptus. Follow the path as it winds uphill and you will see a picnic shelter to the right. A looping trail begins just below the shelter on the left, and it runs a circle for about 0.5 miles. Utilize the picnic pavilions or take a fresh water stream swim to relax and enjoy this Kauai quiet spot.

Local's Tip:
Combine this location with Lydgate Beach Park as your perfect ocean meets mountains half-day exploration. There is even a paved walkway adjacent to Lydgate stretching for 2 miles to add to your hike distance. Plus while driving up Opekaa Road make sure to stop at the Opekaa Falls lookout mile 2, and the Sacred Forest near mile 4, on the left.

Directions:
From Kuhio Highway Hi-route 56 in Wailua near the bridge, turn inland on Opekaa Road. Drive 6.7 mile inland to roads end and find parking on the left before the stream crossing.

Map