Whale Watching with Pacific Whale Foundation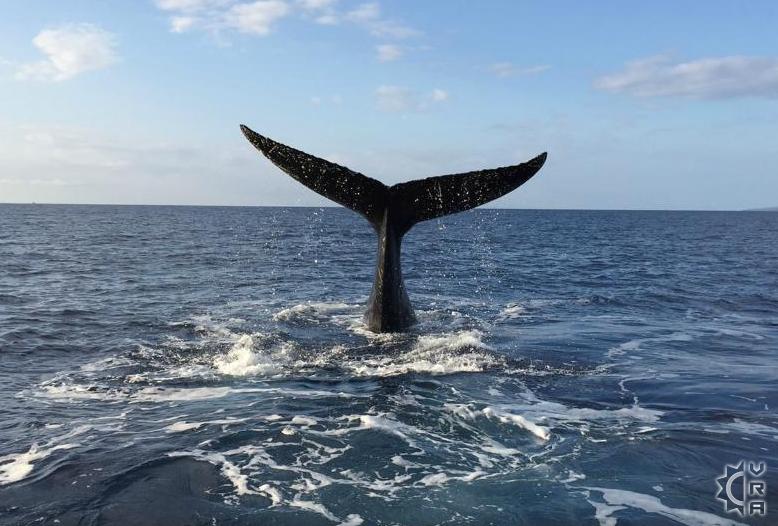 Whale Watching with Pacific Whale Foundation
Description
Each year, around 2,000 whales spend the winter months in the warm, tranquil waters around the Hawaiian Islands, with the majority of those taking up residence around Maui. Watching the mothers and calves frolicking offshore as they breach and tail-slap is a favorite pastime of locals and visitors alike. There is no better way to get an up-close view of the action than from an ocean whale watching tour, and if you are visiting between the months of November and April, you're in luck! Spectacular whale action can be seen anytime during those months, with the peak whale season falling between December and March.

The whales that winter in Hawaii are Humpbacks, and they make the long, 5,000 mile roundtrip trek annually from the arctic waters around Alaska. Adult humpbacks reach an average length of 48-62 foot (to put it in perspective, that's a bit longer than a city bus) and weigh up to 40 tons, with the heart alone weighing around 430 pounds. They feed during the summer, in polar waters, and then migrate here in the winter months to breed and have their babies. They fast during this time, living off of their fat reserves until they head back to their summer feeding grounds.

During their feeding months, they eat an average of 5,500 pounds of small fish and plankton each day. Their tongues are about the size of a VW bug, however the opening at the back of their throat is just a little larger than an orange, which is why they eat only small fish and crustaceans.

AT A GLANCE:
The Pacific Whale Foundation takes guests on daily whale watching excursions from two different locations on Maui, with all proceeds going to fund conservation and education efforts for whales, dolphins, and other marine life around the world. Tours leave from either Lahaina Harbor or Ma'alaea Harbor on Maui's west side, and offer beautiful views of the coastline as well as up-close encounters with the whales themselves.
In addition to viewing whale activity and learning about the fascinating creatures from onboard certified Marine Naturalists, guests will get to listen in live to the unique whale song through special underwater hydrophones.

Whales don't have vocal chords, so they "sing" through their nasal passages (similar to humming.) Only the males sing, and only during the winter "breeding" months, so it is thought to be a mating ritual. The Humpback whale's song is elaborate, haunting, and detailed, with complex verses and choruses and a length of around 20 minutes. They sing the song repeatedly, often for hours on end.

Whales typically come up for air every 7-20 minutes, which ensures that plenty of action will be enjoyed on each Pacific Whale Foundation ocean tour. Whale sightings are guaranteed, or you get to go again for free!

Hours:
Multiple daily tour times and options are available; visit the website for more information.
Website:
http://www.pacificwhale.org/cruises/whale-watches
Phone:
808-249-8811
Cost:
There are a variety of tours available, ranging from $25.95/adults and $18.95/children to $125/adults and $75/children. The most popular tour is the Whalewatch Special, a 2-hour tour led by a team of certified Marine Naturalists for $25.95/adults and $18.05/children. Each adult ticket includes 1 free child's ticket. Visit the website for more tour and cost information, and availability.

Tips:
Bring a camera, sunscreen, and water. Keep in mind that it can be very windy when you're out on the ocean. Check-in 45 minutes prior to your tour's scheduled departure time.

Address:
Lahaina Tour Check-In Location: Pacific Whale Foundation Ocean Store, 612 Front Street, Lahaina
Ma'alaea Tour Check-In Location: Pacific Whale Foundation Ocean Store at the Harbor Shops at Ma'alaea (next to the Maui Ocean Center,) 300 Ma'alaea Road

Directions to Lahaina:
From Kahului, take HI-30 S toward Lahaina. Turn left onto Prison St, right onto Front St, left onto Hotel St, and then left onto Wharf St to get down onto the harbor and waterfront. There is metered parking surrounding Banyan Park and nearby streets, and parking lots off of Front St.

Directions to Ma'alaea:
From Lahaina/Kaanapali, turn right onto Honoapiilani Hwy/HI 30. Turn slight right onto Hauoli St, and then right onto Maalaea Rd. Turn left onto Maalaea Boat Harbor. Slip 97 is across from the general store.

Map