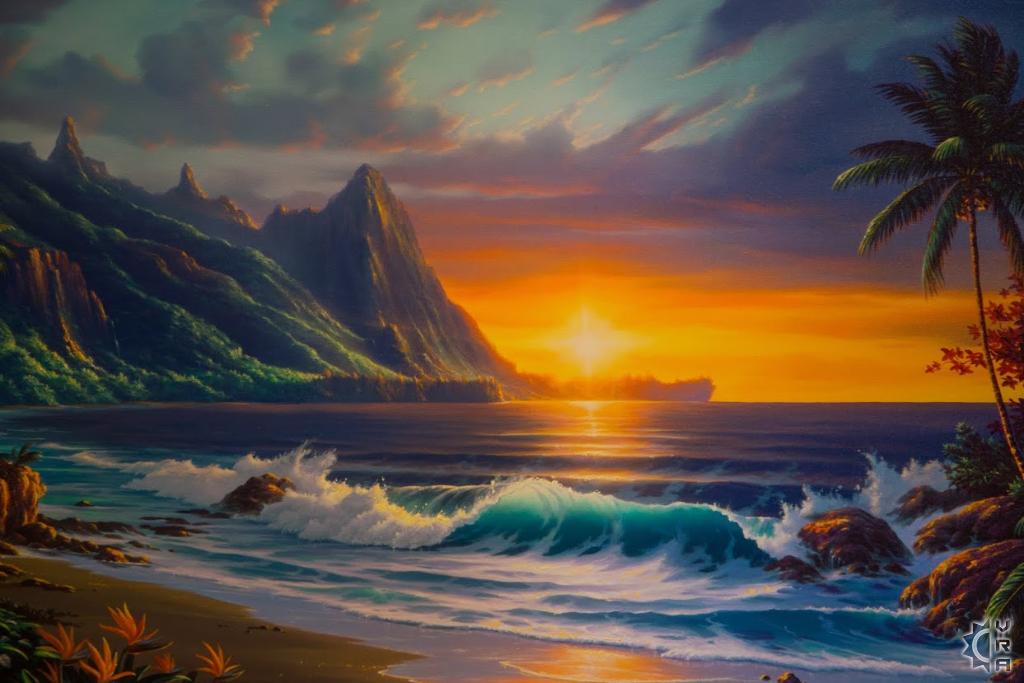 Description
Although rather small in comparison to the rest of the country, Hawaii is exploding with talented artists of all mediums, and the Haleiwa Art Gallery presents a beautiful display of vastly different works by more than 30 of them. Located in the historic and world-renowned North Shore town of Haleiwa, the gallery is right in the middle of the bustle and excitement.
AT A GLANCE:
HIGHLIGHTS:
All of the artists featured in the Haleiwa Art Gallery are local, living and working in Hawaii. The diverse collection of mediums includes acrylic, bronze, embroidery, oil, watercolor, pastel, mixed media, glass, and more. An artist's corner faces the sidewalk with large glass windows, and passerby can often pause and watch an artist at work.
The gallery has something to please every artistic palette, whether you are looking for bright, bold abstracts, breathtaking landscapes, or beautifully-crafted glass figurines. A few of the artists include Al Furtado, Mark Cross, Keiko Thomas, Mihoko, George Eguchi, and Sandra Blazel.
The art captures the indescribable beauty of the islands in ways that are unique to each artist, from the culture to the landscape to the mysterious underwater world of the ocean.
Haleiwa Art Gallery joins with other local galleries to present an Artwalk the last Saturday of every month, from 6-9pm. Visitors can meet the artists while they enjoy the art, appetizers, and live music.
After visiting the gallery, step over to the North Shore Marketplace and grab lunch at Cholo's Mexican Restaurant or an icy drink at the Coffee Gallery before continuing your North Shore adventure.
Hours: Daily, 10am - 6pm
Address: 66-252 Kamehameha Hwy, Haleiwa, Hawaii 96712
Phone: 808-637-3366
Website: www.haleiwaartgallery.com
Directions: From Honolulu, take the H2-North toward Mililani/Wahiawa. Take Exit 8 toward Wahiawa, and merge onto Kamehameha Hwy. Kamehameha Hwy will take you directly into Haleiwa. The Haleiwa Art Gallery is located next to the North Shore Marketplace, on the left.
Map