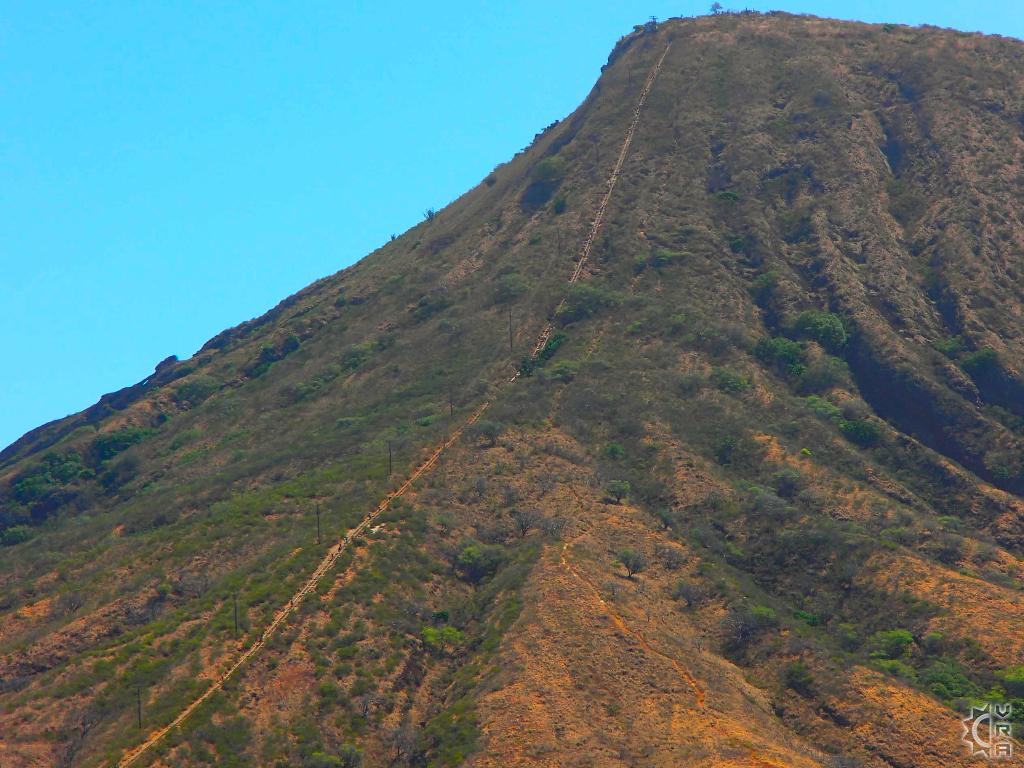 Description
The hike to the top Koko Head is no joke, with a staircase of 1000 steps leading to the summit you will be sure remember this hike. Think of it as the ultimate "stair-master" or a "cross fit" training session for those wanting solid exercise. For those willing to make the trek, the summit view is panoramic from the ocean to the Koolau Mountain range.

At a Glance:
Highlights: Centrally located hike, with stunning mountain top views looking across
the Koolau Mountains and the infinite blue ocean reaching toward to the south horizon.
Location: Centrally located above Waikiki
Activity Level: Moderate to extreme if you choose to walk the 1000 stairs to the top
Equipment: Sturdy shoes, shade hat, sunscreen, water and food.
Warnings!: Plan ahead and make this an early morning or afternoon hike to avoid heat. Avoid climbing off the trail as there are many drop offs and loose rocks.
Reservations: None needed
Cost: none

Where to start:
The trail is accessible through "Koko Head District Park" situated adjacent to the Koko Head neighborhood about mile inland from Kalanianaole Highway. Once within the park, follow the paved road as far as you can until you reach a crossroads with a locked gate. Find parking, pack your gear, then walk the left fork of the crossroads past the gate for mile. As the road bends look for the obvious trailhead on the right that goes uphill through the shrub forest.

Local's Tip:
This hike is best as an early morning or late afternoon adventure, as it is very exposed and can be too hot in the middle of the day.

Directions:

Honolulu: Take H-1 eastward out of Honolulu, continue as it turns into Kalanianaole Highway/ HI route 72-East. Past several Honolulu suburbs the road will come close to the ocean and then slightly inland through an area called Koko Head. Turn left at the traffic light for Lunalilo Home Road, then in 200 yards turn right onto Anapalow Road. At the end of Anapalow
Windward Kailua / Waiamanalo: Take Kalanianaole Highway/ HI route 72-West toward Honolulu. Hanauma Bay Preserve entrance is approximately 1.9 miles past Sandy Beach Park on the left. The road will climb through the mountainside approaching your destination. Look for Hanauma Bay Preserve signs then continue downhill turning right onto Lunalilo Home Road at the next traffic light.

Map