Royal Hawaiian Luau Aha'aina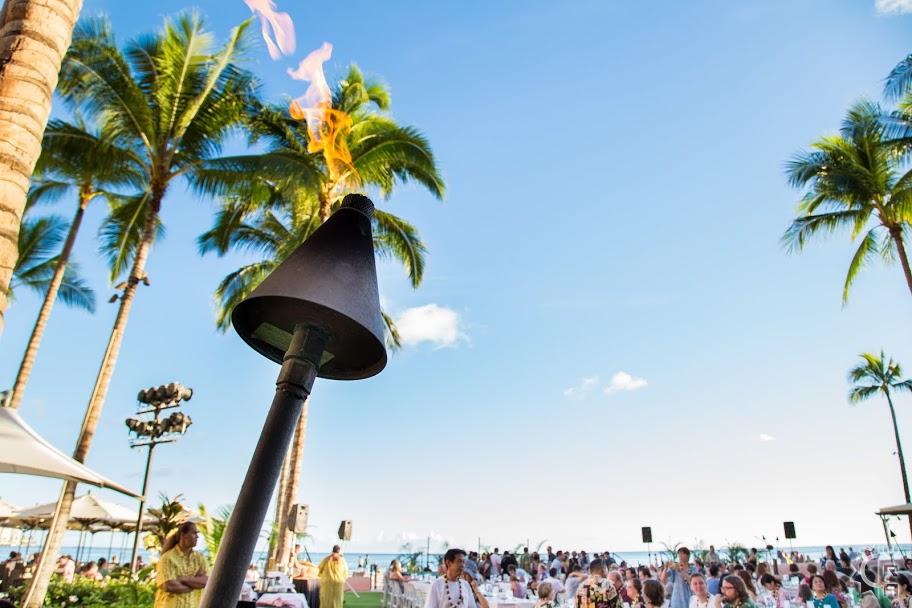 Royal Hawaiian Luau Aha'aina
Description
Celebrate an ancient Hawaiian tradition in a decadent, tropical setting with the Royal Hawaiian Luau the Aha'aina. The majestic hotel is a Waikiki landmark fronting the beach and the Helumoa, legendary playground of the ancient Hawaiian court. The Helumoa, now called the Ocean Lawn, is the location of the Royal Hawaiian's weekly aha'aina.

AT A GLANCE:
The Royal Hawaiian's twist on the traditional and well-known Hawaiian Luau is the Aha'aina, a historic tradition that dates back to ancient Hawaii prior to the Luau. Meaning "to gather for a meal," the aha'aina was a feast of food, song, and hula celebrated by ancient Hawaiians during momentous occasions and holidays.

The festivities begin at 5:30pm with historic activities such as kapa-making (cloth made from pounded bark), na lawai'a (making fishing tools), and poi-pounding. The blowing of the conch shell marks the beginning of the feast and the start of the evening's entertainment a riveting performance with storytelling, hula, music, and much more. The feast features sit-down dinner service and an open bar. The menu includes poi, salmon, kalua pig, local greens, kona lobster tail, the Royal Hawaiian signature pink haupia cake, and more.

Set against a backdrop of the turquoise ocean and Diamond Head, the aha'aina provides guests with a memorable experience conveniently located in the heart of Waikiki, within walking distance of the strip's many hotels and resorts.

Hours: Mondays 5:30pm - 8pm

Cost: $175 for adults. $97 for children ages 5 - 12.

Phone: 808-921-4600
Website: www.royal-hawaiian.com/dining/ahaaina

Address: 2259 Kalakaua Ave, Honolulu, HI

Directions: The Royal Hawaiian is the large pink resort located right on the main beach strip in Waikiki. Take Kalakaua Ave toward Diamond Head; the resort will be on your right. Self-parking and valet parking are available, both complimentary as part of your luau package.

Map