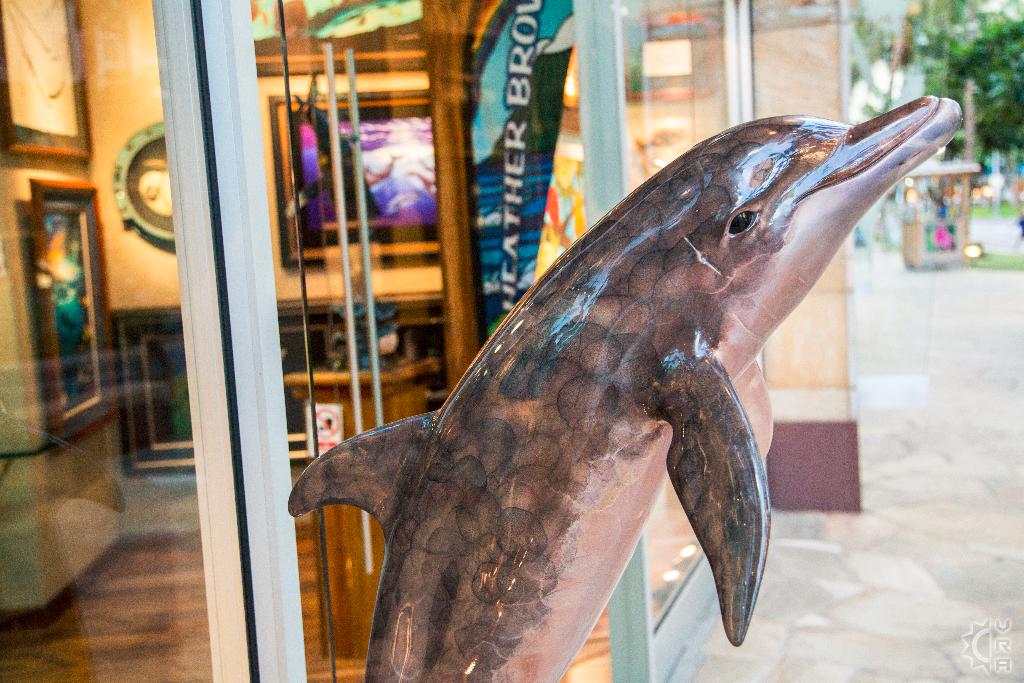 Description
Acclaimed marine life artist Robert Wyland is famous throughout Hawaii and beyond for both his art and his environmental conservation efforts. His art work encompasses a variety of mediums including painting, photography, and sculptures and can be found in galleries, homes, and museum displays in over 100 countries. On Oahu, guests can enjoy his talent at two gallery locations, one conveniently located in the heart of Waikiki and one located in the North Shore town of Haleiwa.

AT A GLANCE:
Originally from Detroit, Wyland's fascination with the underwater ocean world began when he saw the ocean for the first time as a 14-year-old visiting Laguna Beach. Several years later, he made Laguna Beach his home while beginning his 100 Whaling Walls project, a massive endeavor of painting marine life murals across the world. The project was finished in 2008 when he painted the 100th mural in Beijing.

Although most famous for the 100 Whaling Walls mural project, his artwork is also featured on license plates, United Nations stamps, and much more, and is sold at zoos, galleries, and other locations worldwide.

Wyland founded the Wyland Foundation in 1993 (non-profit) to share the wonder of the ocean world with children, as well as to increase environmental awareness.

The Waikiki and North Shore galleries feature a beautiful collection of his work in each medium. Sculptures, prints, framed paintings, and more bring the marine world to live in bold, vibrant colors.

Hours:
Waikiki - 10am to 10pm daily
North Shore - Monday thru Thursday, 10am - 8pm. Friday & Saturday 10am - 9pm. Sunday 10am - 7pm.

Cost: There is no fee to enter the galleries

Phone:
Waikiki - 808-924-1322
North Shore - 808-637-8729

Website:
www.wylandgalleries.com


Address:
Waikiki - 270 Lewers St, Honolulu, HI 96815
North Shore - 66-250 Kamehameha Hwy, Haleiwa, HI 96712

Directions:

Waikiki - Take Kalakaua East toward Diamond Head & Kapiolani Park. Turn right on Lewers St. The Wyland Gallery is on the right, just down from the Peter Lik gallery.
North Shore - From Honolulu,, take the H2-North toward Mililani/Wahiawa. Take Exit 8 toward Wahiawa, and merge onto Kamehameha Hwy. Kamehameha Hwy will take you directly into Haleiwa. The Wyland Gallery is located next to the North Shore Marketplace, on the left.
Map