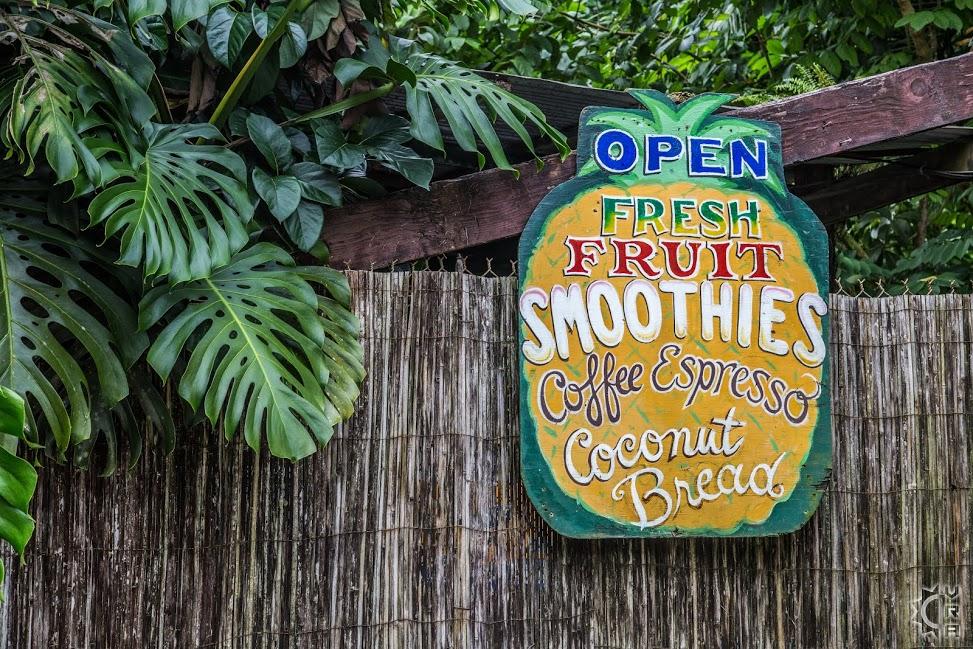 Description
Located in the middle of Maui's lush rainforest approximately six miles before Hana, the Nahiku Marketplace offers visitors a scenic stop-off on the way to or from Hana with a variety of tasty food options, a coffee shop (stocked with tantalizing banana and coconut bread, of course,) crafts, and local art.

At a Glance:
Whether you're in need of a simple caffeine pick-me-up or hungry for a full meal, there is sure to be something at the Nahiku Marketplace to satisfy. Food options include a Thai restaurant, an ice cream stand, BBQ, island style tacos, local-caught fish, and a cafe with smoothies and other snacks.
The Nahiku Ti Gallery features a beautiful collection of locally-made art, crafts, gifts, clothing, jewelry, and other souvenir items.
While this is for the most part an "outdoor" open-air marketplace, there are several covered eating areas where visitors can sit and relax while they enjoy their meals or snacks.
The town of Hana is small and has very limited dining options. Many Road to Hana travelers pack a picnic, but for those who don't, the Nahiku Marketplace is a popular spot as it has more choices than visitors will find once they actually arrive in Hana. Most of the businesses here don't have set hours, and close when they run out of food. Since most people head out of Hana by late afternoon to make it back before dark, the marketplace is not open late.
Our Website: https://www.restaurantji.com/hi/hana/nahiku-marketplace-/
Hours: Varies
Address: Hana Highway, mile marker 29
Directions: From Paia, head south on Highway 36 (Hana Highway). The Nahiku Marketplace will be on the left just a few miles before Hana, around mile marker between mile marker 28 and 29. There is a fairly large parking area along the strip of shops, but if you happen to be there during the lunchtime hours and the spots are all taken, you can park along the side of the road to the right.
Map