Pua'a Ka'a State Wayside Park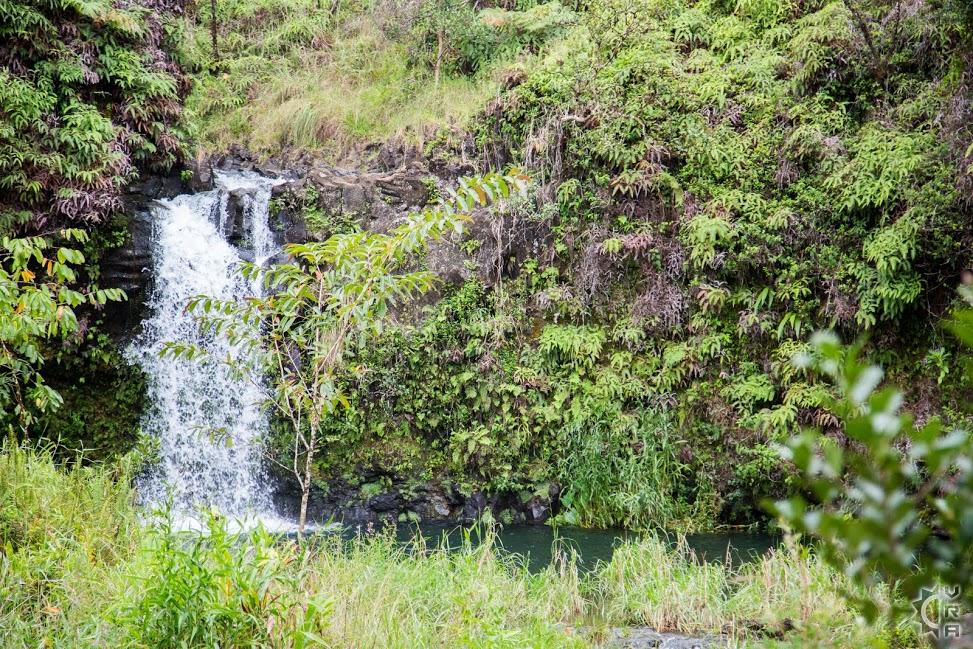 Pua'a Ka'a State Wayside Park
Description
Maui's narrow, winding road to Hana is embraced every step of the way by the sweet scent of ginger, lush jungle flowers, and an overwhelming number of waterfalls. While some of the waterfalls have small pull-off areas that allow a couple cars at a time to pull over so visitors can get out to soak up the view, others are difficult to access or have no room for pulling over so drivers must keep right on going. Much more than just a rest stop, the 5-acre Pua'a Ka'a State Wayside Park, located a little over halfway down the road to Hana, offers travelers the perfect waterfall viewing experience with ample off-road parking, restroom facilities, covered picnic areas, swimming, and a paved stairway leading right up to the waterfall.

AT A GLANCE:
Heading toward Hana, the parking and restroom area are on the left (ocean) side of the road, with the waterfall and picnic area to the right. There are two falls located right off the road with a paved path leading up to both. The park is wooded, with several covered picnic areas and lots of wild birds and mongooses. It is the perfect place to take a break from driving and enjoy the beauty of the jungle, a picnic, and a refreshing dip in the waterfall pool if the cold water doesn't deter you.

There is a dirt path heading upstream that leads to another, larger waterfall with a pool for swimming that is less crowded than the pools closest to the road. However, the trail can be very muddy and slippery and in order to access it the viaduct must be crossed (and followed for about 100 feet,) so use caution.

If you choose to swim in the waterfall pools here or at any point along the road to Hana, be aware that the rocks in the pools are very slippery. To avoid injury, use extreme care when walking in the pools, and when entering or exiting.

Hours:
6am - 6pm

Address:
Hana Highway, mile marker 22.6.

Directions:
From Paia, head south on Highway 36 (Hana Highway). Pua'a Ka'a State Wayside Park is located a half mile beyond mile marker 22. The parking area and restroom facilities are to the left, with the waterfalls and picnic areas on the opposite (right) side of the road.

Map