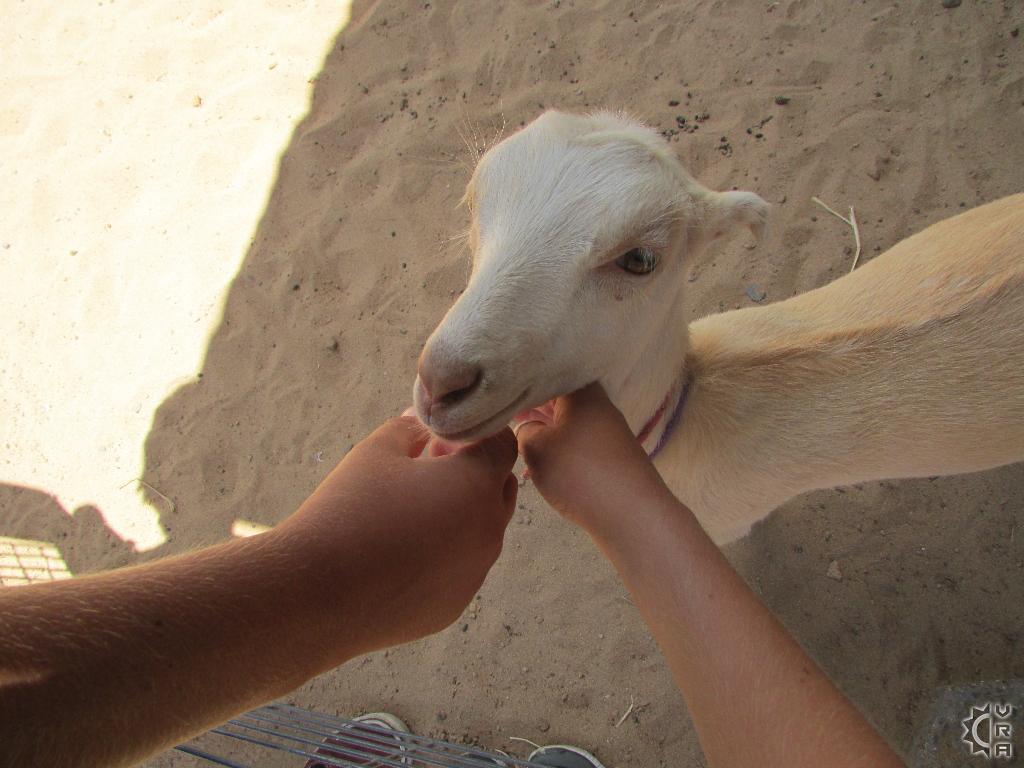 Description
The Surfing Goat Dairy is a one of a kind experience that cannot be found anywhere else on Maui. Activities range from a leisure stroll around the property to actually milking the goats. The land consists of 16 different pastures making up the 42-acre parcel with 160 goats total and half of them producing milk. The Goat farm is a Certified Humane farm that houses the goats for their average 16-year lifespan.

At a Glance
Highlights: Petting and feeding the baby goats is one of the first things guests see and it becomes an instant hit.
Costs: Casual tour-$7 for kids and $10 for adults, Milking tours and a "Grand Dairy" tour are also available by reservation
Preparations: Bring water, a camera, walking shoes, and a taste for cheese!
Hours of Operation: Monday-Saturday from 10 am-3:30 pm and Sunday from 10 am-1 pm

Milking and Cheese Process
At the Surfing Goat Dairy the goats are milked twice a day: once in the morning and once in the afternoon around 3 pm. An individual goat produces around 1 gallon of milk a day. During the milking process the goats' utter is cleaned and a small amount of milk is extracted and checked. The goats' utter is then placed in a suction device to extract the milk and run directly through the pipes into a big container. The goats like the feeling of the suction cup as it takes the milk from their swollen glands and massages them. This milk is then mixed with other ingredients and allowed to ferment. The cheese is then made into one of the many award-winning flavors and exported all over the world!

Farm Roots
The Surfing Goat Dairy was started in 1999 by Thomas and Eva Kafsack and became fully functional in 2002. The farm is run primarily on solar power and is very energy efficient. The farm sits on one of the driest parts of Maui and is protected from the trade winds that allows for a comfortable living environment for the goats. The farm currently has two types of goats: French Alpine and Swiss Saanen. The goats are watched over by the entire staff and 5 ladies that live on the farm 24/7! As the company likes to say "Da' Feta Mo' Betta."

Contact
Phone: (808) 878-2870
Web: www.surfinggoatdairy.com
Email: info@surfinggoatdairy.com

Address
3651 Omaopio Road
Kula, Hawaii 96790

Directions
To find this farm, start in Kahului on Dairy Rd. and turn onto Hana Highway. Then you will take a right onto Pulehu Rd./Omapio Rd. and drive on this road for around 6 miles. Keep left at the fork in the road to continue on Omapio and in approximately 1.5 miles you will see a sign for the Surfing Goat Dairy on the right hand side. Follow this road to park and start your adventure.

Map