Upcountry Farmer's Market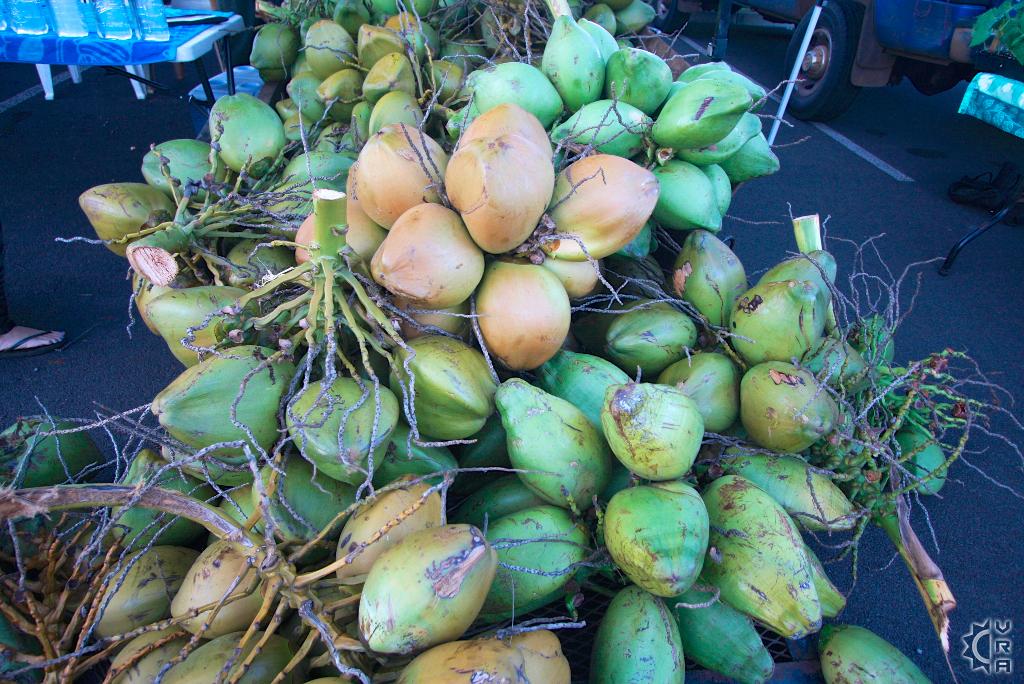 Upcountry Farmer's Market
Description
For the freshest produce on the island of Maui, the weekly farmer's market in the "Upcountry" town of Kula is a perfect destination. Dozens of vendors bring their flowers, fruits, vegetables, and locally prepared foods and products to this Saturday morning event making this the biggest market for farm fresh produce on Maui.
Buying direct from the farmer makes for a great way to stock up your vacation rental with an abundance of food, while enjoying a bit of local culture and shopping in the great outdoors.

Highlights:
Maui's best selection of fresh from the farm produce, flowers, and even prepared foods from local ingredients. Dozens of vendors and lots of free parking!

Location:
Kula, Maui, Hawaii

Hours of operation:
7 a.m. to 11 a.m. Saturdays

The "Upcountry" area of Maui refers to the communities up on the slopes of Mount Haleakala. The gain in elevation makes for cooler temperatures then the coasts and the 10 to 15 degree temperature shift and rich soil makes for great farming. Kula's mild temperate zone is a growers' dream with cool nights and warm sunny days. It is no surprise that many varieties of unique fruit and flower grow best in Kula's abundant farmlands. The Protea, an ornamental flower originating from South Africa, is especially adapted this area and can be seen in arrangements offered for sale through out the market. Strawberries, corn, pumpkins, tuberose flowers, and even roses are also regional favorites available at many booths.

Finding this market is easy once you have located the "Long's Drug Store" at the intersection of Haleakala Highway (HI-route 37) and A'apueo Parkway. The shopping center area is called Kulamalu, and turning at the "Farmer's Market" signs you will find a large parking lot after the traffic circle. Park and walk to the corner of the lot for the shopping area.

Weblink:
http://www.upcountryfarmersmarket.com

Local's tip:
The Upcountry farmer's market favors the early shopper, best to make it to the market during the first hours to get the best selection. Great picnic options can be gathered here for further Upcountry explorations.

Directions:
Follow Haleakala Highway Hi-route 37 South until it turns into Kula Highway. Once you pass the high school on left get ready to turn right at the next traffic light. Turn onto Aapueo Parkway and get ready to turn left in 50 yards. Turn left onto Kupaoa Street and drive to the traffic circle. Parking is either to the right or straight ahead on other side of circle.

Map