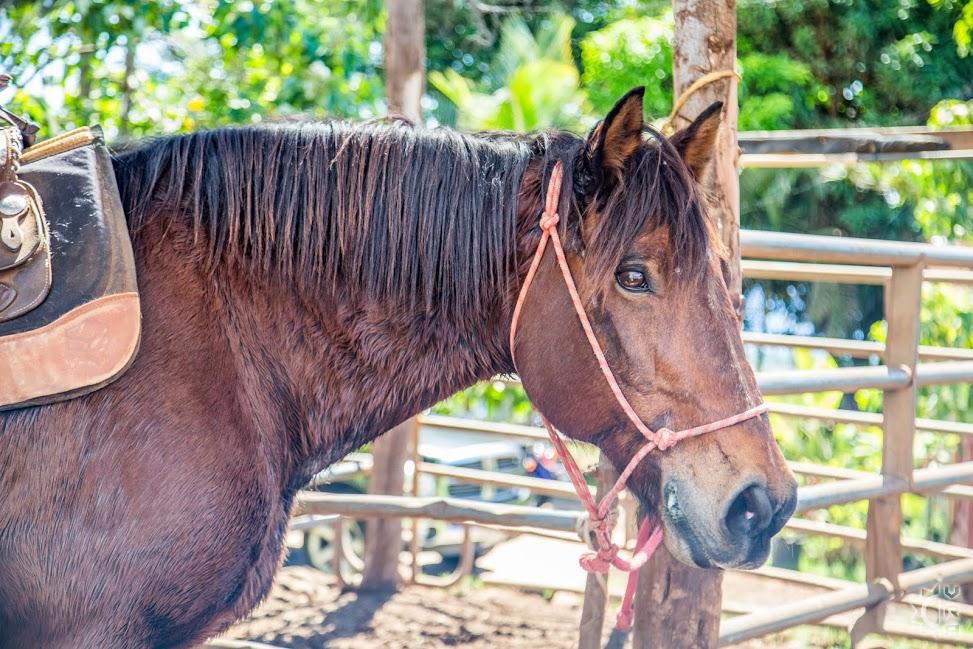 Description
Explore the beauty of West Maui from horseback with one of Lahaina Stable's scenic tours, which offer stunning views of Molokai, Lanai, and Lahaina Town and Harbor. Guests will ride into the gorgeous Launiopoko Valley and break for refreshments or lunch (depending on the tour) next to a cool, mountain fed pond.

HIGHLIGHTS:
Located on a hillside just a short drive from Lahaina and Kaanapali, Lahaina Stables offers a tranquil retreat from the bustle and noise of the resort areas. Guests can choose from a morning, lunch, or sunset tour. Snacks and a beverage are included with the morning and sunset tours, and the lunch tour also includes a deli sandwich, chips, and desert.

With beautiful, clean facilities and experienced guides, guests of any experience level will feel comfortable and safe. Ample parking is available, as well as a full washroom and a water cooler.

Opened in 2004, Lahaina Stables is the only horseback tour company offering trail rides to Kauaula Valley and Launiupoko Valley. The tours provides guests with an up-close view of areas of West Maui that they would never see otherwise.

It is recommended to book your reservation in advance to ensure that there are spots available during your visit. Long pants and closed-toed shoes are required. The trail can be hot and dry, so be sure to bring a hat, sunscreen, and sunglasses!

Cost:
$130
Hours:
8:30am check-in time for the morning ride; 10:30am check-in for the lunch ride; varying time for the sunset ride depending on the season.

Phone:
808-667-2222
Website:
www.mauihorse.com
Address:
Punakea Loop, Lahaina, HI 96761

Directions:
From Lahaina/Kaanapali, turn right onto Honoapiilani Hwy/HI 30. Turn left onto Kai Hele Ku St. At the roundabout, take the 3rd exit onto Haniu St. Turn right onto Punakea Loop. Lahaina Stables will be ahead on the left.

Map