Old Lahaina Courthouse and Customs House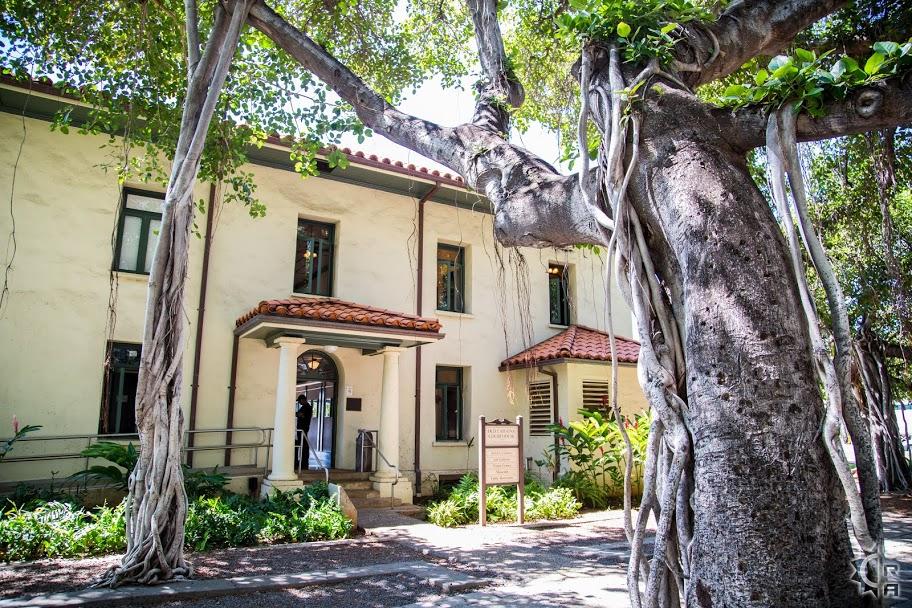 Old Lahaina Courthouse and Customs House
Description
Located on Wharf Street in historic Lahaina, the Old Courthouse and Customs House is a cultural treasure. Originally opened in 1860, it served dual purpose as a customs house for whaling and commercial ships as well as home to governmental business and court affairs. The building was constructed during the late 1850s on the property of the Old Fort, and a remaining wall of the old fort can still be seen off to the side of the courthouse. It was built with materials from one of Kamehameha III's palaces that was destroyed during a windstorm before completion, which adds a unique twist to its history. The courthouse was renovated in 1925 in the Greek Revival architectural style that you see today.

AT A GLANCE:
The upstairs of the courthouse features the Lahaina Heritage Museum, which includes history of the whaling town and historical artifacts, as well as exhibits on the Hawaiian Islands Humpback Whale National Marine Sanctuary. A balcony that was part of the 1925 renovations overlooks the scenic harbor.

The first floor houses a small art gallery, gift shop, and the Lahaina Visitor Center.

Located at the edge of Lahaina's beautiful Banyan Street Park, the two-story courthouse sits across the street from the water just a short walk from Lahaina's many popular shops, galleries, and restaurants.

Hours:
9am - 5pm Daily

Cost:
Free admission

Phone:
808-661-3262

Website:
www.lahainarestoration.org/old-lahaina-courthouse

Address:
648 Wharf Street at Banyan Street Park

Directions:
From Kahului Airport, take HI-30 S toward Lahaina. Turn left onto Prison St, right onto Front St, left onto Hotel St, and then left onto Wharf St. The courthouse will be on the left. There is metered parking surrounding Banyan Park and nearby streets, and parking lots off of Front St.

Map