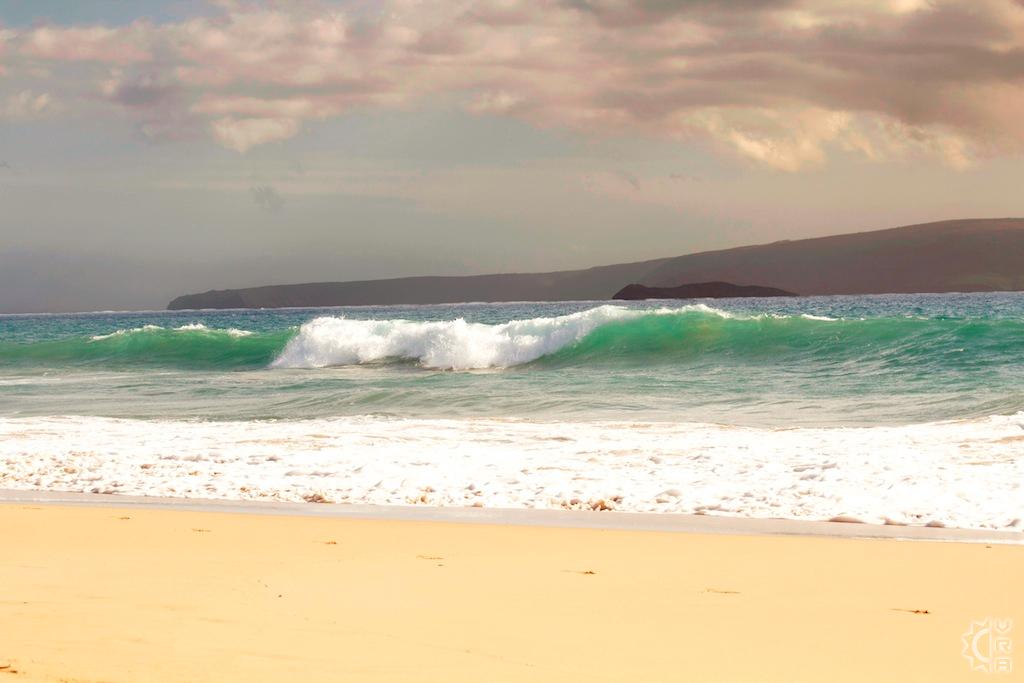 Description
This long stretch of white sand is ideal for families looking for a little relaxation on one of Maui's most beautiful beaches. You will find amazing views of neighboring islands Kaho'olawe, Molokini, and Lanai jutting up from aqua marine waters. Small outcroppings of rocks and coral make for decent snorkeling around the northern tip of the beach. The south end of the beach picks up most southern and western swells if big enough, and can create a great left reef break that requires some skill to navigate but offers tons of fun. At the north end of the beach you'll find the Mana Kai Maui Resort hotel which is also home to the Five Palms Restaurant, which boasts some of the closest dining possible to the ocean and a great bar for catching a sunset with a Mai Tai in hand. Adjacent to the Mana Kai is Sorento's On the Beach, a fine dining establishment that offers breathtaking sunset views and an amazing menu accompanied by a great wine selection.

Many families come to Keawakapu to relax, but it's also a great place for both stand-up paddling and kayak launches as the water is relatively calm with little current. Unfortunately the beach doesn't have an active lifeguard on duty, but this beach is relatively safe for swimming; of course discretion is advised depending on ocean conditions. A little secret to this beach is that the Maui Trade Winds, notorious for ruining your beach day, are relatively blocked, especially towards the Mana Kai Resort end. The shore break is small and fun, which makes this beach ideal to let the kids play in the gentle waves, and the sand is perfect for castle construction. Overall, Keawakapu Beach offers something for everyone in the family to enjoy, making it a Maui favorite!
Located at the southern most end of Kihei, Keawakapu Beach is split between both Kihei and Wailea. From the Piilani Highway, take the Kilohana road exit towards the ocean. Follow the road to the bottom of the hill where entrance to the parking lot will be found on the left side of the road before you meet South Kihei road. If heading south on South Kihei road, turn left onto Kilohana road and the county parking lot will be immediately on your right. Parking is free and the lot hours are 7 am to 7 pm daily.

Map