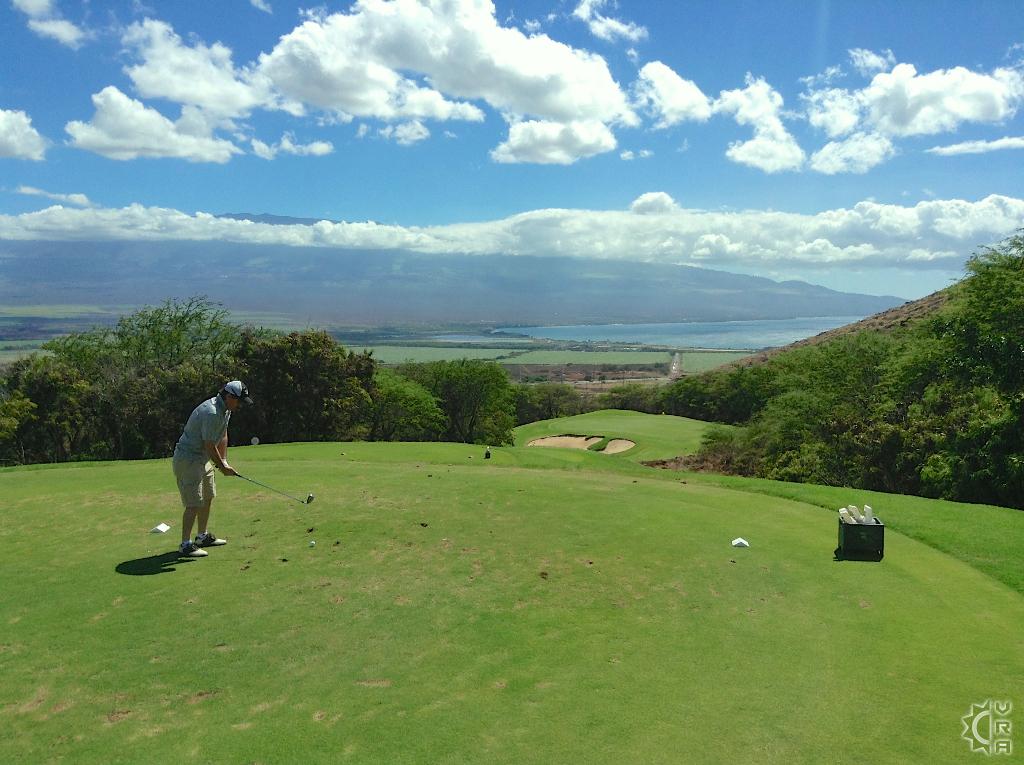 Description
The Kahili Country Club is removed from the resort area golf courses and set into the midst of beautiful mountain slopes. This centrally located 18 hole course is along the lower slopes of a dry land mountain range astride the Waikapu Valley. Sweeping views of Maui's central valley, the azure blue ocean, and even the upslope and summit of Mt. Haleakala make play scenic and relaxing. Both visitors and local residents share the tees and the affordability factor is certainly a plus drawing a a variety of avid players.

At a Glance
Highlights: A great climate zone for golf, the Kahili Course is out of the resorts, well kept with modern amenities, and has views of the central valley and Mt. Haleakala.
Challenges: Fairways are well maintained, with forested edges and occasional fairway bunkers. The mornings are best play as the predominant trade winds blow cross course most afternoons. There are several holes with water hazards.
Holes/Yardage: 18- Par 72- 6554 yards Championship/ 6029 yards Regular
Price Range: $99 a round at peak a.m., drops to $79 then $59 off peak.
Location: Waikapu, Maui
Bonuses: Lesser known quality Maui golf course, and cooler temperature.
Pro-shop with club rentals on-site. Carts come with gps, and auto scorecards adding to accuracy of play. Grass driving range and putting greens for warm ups.

Breaking out of the leeward resort areas for a golf game in Waikapu can bring a nice change of environment. The Kahili Course is set amidst the foothills along the dry edge of the West Maui Mountains along route 30. The weather is drier, but the course is lush and green. Many holes have a fun playability factor such as reachable par 5's where "birdies" and "eagles" are possibilities.

Local's Tip:
Kahili Golf Course can get windy in the mid-day into early afternoons so early tee times recommended. After your game, take a short drive to the adjacent private club the Kamehameha Country Club. The Clubhouse is a certified Frank Lloyd Wright designed building and is part of his national registry.

Contact information:
Website: http://www.kahiligolf.com/index.html
Phone: 808-242-4653
Email: info@kahiligolf.com

Address:
2500 Honoapi'ilani Highway
Waikapu, HI 96793

Directions:
Located off HI-route 30- drive 2.8 miles north of the junction of routes 30 and 31. Entry is well signed and on the left of the roadway. Upon turning on the entry road, drive up the hill watching for the road to split, take the left fork in the road and follow the "Kahili Golf" signs.

Map