Pearl Country Club Golf Course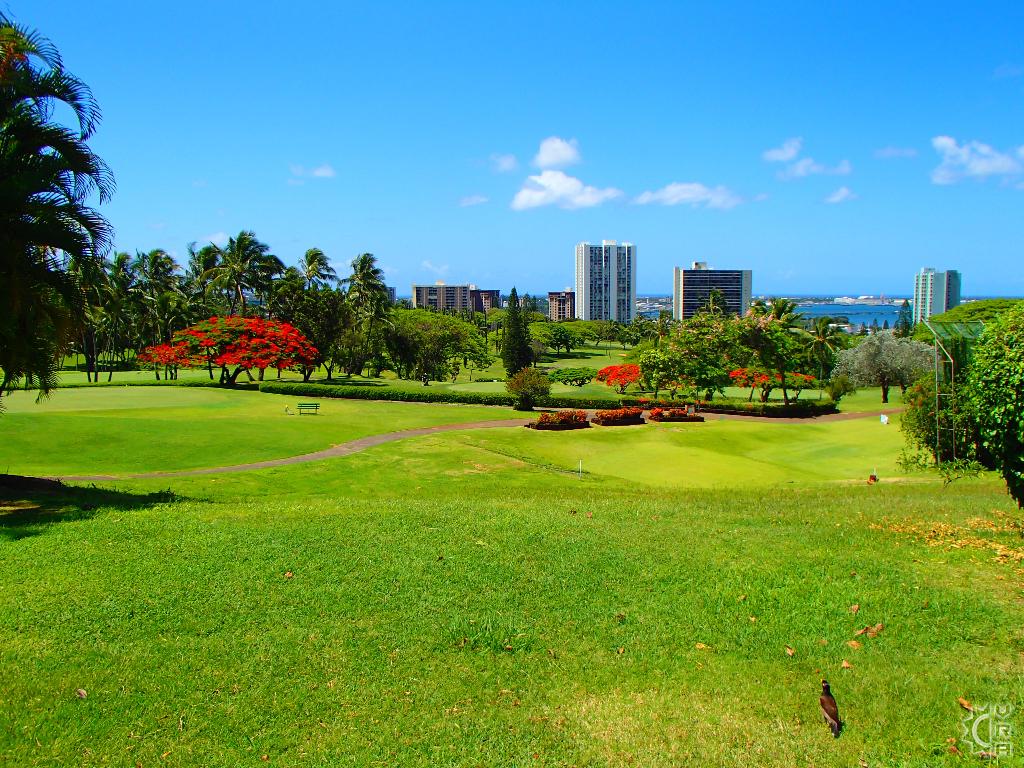 Pearl Country Club Golf Course
Description
Local classic since 1967 this course is immaculately well-groomed and fun to play on a level with a private country club. Only 20 minutes from Waikiki, Ko'olina and Waihiawa the Pearl Country Club is centrally located but elevated with views of the Waianae mountains and Pearl Harbor from the course.

Highlights: The Pearl Country Club Golf course plays along a ridge and hillside with fantastic Pearl Harbor views, with well groomed fairways and greens make this some of the best golf centrally located on island.
Challenges: The course design features several Par 5 holes with a majority par 4's with the hillside, curved fairways with and changes of elevation, very few bunkers surrounding greens throughout the course.
Holes/Yardage: 18-Par 72-6,787 Blue/6323 White/2682 Red
Price Range: $140 for a round of 18, weekday twilight rate of $70 after 2:30 pm
Location: Aiea, Oahu
Bonuses: On-site club rentals $40, driving range, and practice greens. Golf lessons

Pearl Country Clubs Golf Course plays about the hillside along Pearl ridge above Pearl Harbor. The elevation gives a good breeze to make play cool and the views long toward the Harbor and Ford Island. The amenities and service are great with bag drop off, private parking, and country club access that makes you feel like a pro. Mix it up with locals as this is an islanders' preferred course. Yet golf is golf, and the visiting golfer is always welcome when the game is the focus.

Not too much water to contend with here, with only 2 holes with water hazards. There are few bunkers as well, with only 12 holes having them in play and those are mostly around the greens. Long wide mid-fairways favor fun golf for all skill levels, with no mid fairway hazards.

Locals tip:
Play a round away from the resorts, and get some local golf in the mix. Close to the course is Pearl Ridge Shopping Center a shopping oasis for the non-golfers in your party to go shopping while you play a round. Or pay the $30 rider fee for a non-playing addition to you cart.

Contact information:
Website: http://www.pearlcc.com/
Phone: 808-487-3802
Email: starter@pearlcc.com

Address:
98-535 Kaonohi Street
Aiea, Hawaii 96701

Directions:

From Honolulu: Take the H-1 West to freeway exit 19B. Continue on HI-78 west to Aiea-Pearl Ridge to HI-99 the Kamehameha Highway West passing Pearl Ridge Shopping Center. Turn right onto Kaonohi Street at Anna Miller's Coffee House. Drive uphill on Kaonohi Street through the next traffic light and look for course entrance on the right.
From Wahiawa or Koolina: Take H-1 East to Waimalu exit Stay on Moanalua Road then turn left on Kaonohi Street, driving uphill look for driveway entrance on the right for "Pearl Country Club".
Map