Laie Beach Park aka Pounders Beach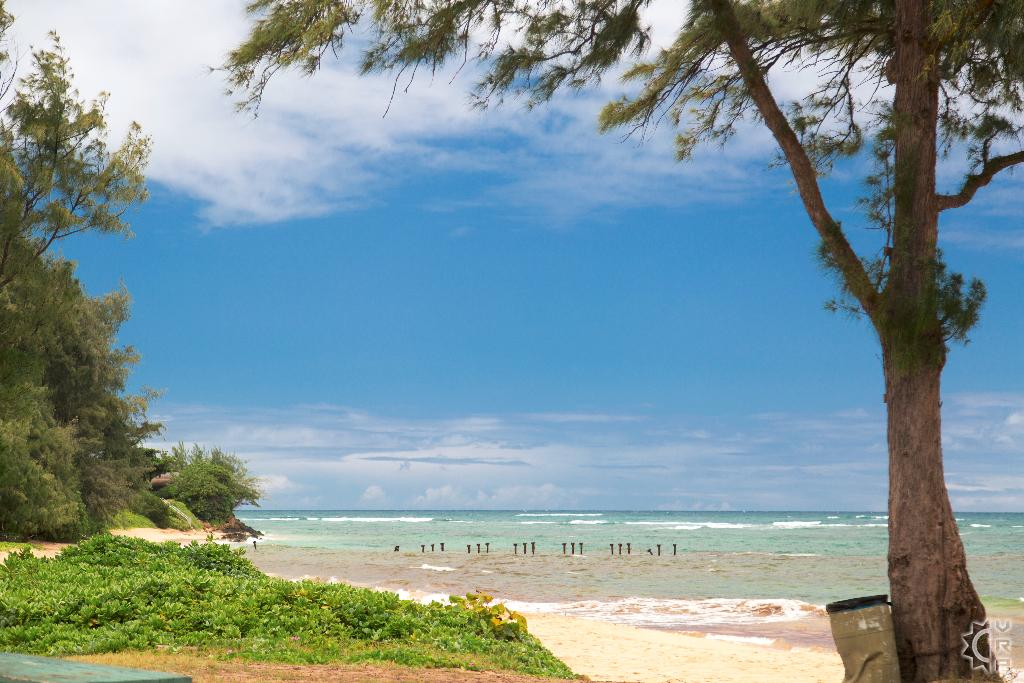 Laie Beach Park aka Pounders Beach
Description
White-sand, turquoise water, ample shade, year-round waves, and a picturesque setting make this beach a favorite with locals and visitors alike. Laie Beach Park is commonly known as Pounders Beach because of the pounding shorebreak found here during most times of the year.

AT A GLANCE:

HIGHLIGHTS: Year-round surf, calm areas for swimming, cliffs for fishing, open grassy space for ball games, and plenty of shade and picnic tables make this a perfect beach destination for any occasion.

ACTIVITIES: Bodyboarding, surfing, sunning, picnics, fishing, swimming

LIFEGUARD: NO

WARNINGS!: The shorebreak can be very strong all year, and the water is particularly dangerous during the winter months when the surf is highest. There is no lifeguard here, so use caution when entering the water. If you plan to swim, it is best to stay to the left side.

AMENITIES: Shower, picnic tables, parking

The best section of the beach for swimming is the left end, where it can be a little calmer. If you walk around the corner on that left end, you'll find an area that is protected from incoming waves by a large coral reef. This makes the water very calm, and it's known by locals as "bathtub beach" and is great for small children.

The cliff at the right end is called Pali Kiloi'a, meaning "fish-spotter cliff." It's a popular spot with locals for shoreline fishing.

Laie Beach Park is about an hour drive from Honolulu, but it offers a great escape from the more crowded and noisy town beaches and there is plenty else to see while you are there. Laie is famous for the Polynesian Cultural Center, which draws a huge number of visitors every year. There are several great restaurants and shops in Laie, as well. There is a very large Church of the Latter Day Saints community in Laie, so keep in mind that most places will be closed on Sundays.

Closest town: Laie

Directions: 55-201 Kamehameha Highway, Laie, HI 96762

Laie Beach Park is located in Laie, along the Kamehameha Highway. Heading north, it will be on the right just before you enter the main part of Laie town.

Map