Hawaii's Plantation Village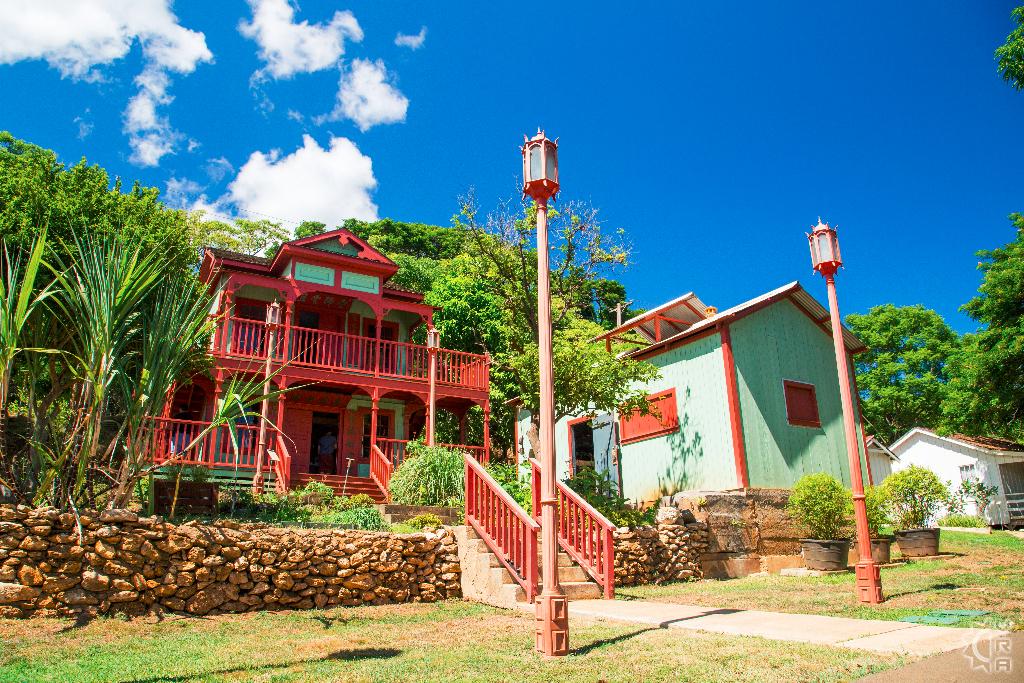 Hawaii's Plantation Village
Description
This hidden gem on Oahu's west side is a beautifully-constructed, family-friendly "outdoor museum" providing visitors with a glimpse into daily life on one of Hawaii's sugar plantations during the late 1800s and early 1900s.

HIGHLIGHTS:
The village takes you back to a time when the Hawaiian landscape was vastly different and built, in large part, around the sugar industry. Visitors will learn the stories and starting points of Hawaii's many cultures, such as Chinese, Portuguese, Japanese, Korean, Filipino, Korean, and, of course, Hawaiian.

Hawaii's Plantation Village features 25 different buildings and homes, including the various home of the different cultures, a marketplace, the manager's office, an infirmary, a bathhouse, a temple, and more. Each home and building is filled with antiques, period clothing, furniture, art, and personal artifacts, much of it original. Gardens fill the village, with unique plants brought by villagers from their native lands of Okinawa, China, Puerto Rico, Japan, Polynesia, Portugal, and the Philippines. Visitors are able to sample fruit from the gardens during tours.

Tours are guided and last approximately 1.5 hours and leave on the hour, from 10am - 2pm.

At the end of the tour, guests can pay a visit to the village gift shop, which features crafts, music, cookbooks, toys, and other local specialty items.

Hawaii's Plantation Village is located in the historic town of Waipahu.

Hours: Monday - Saturday, 10am - 3:30pm
Website: www.hawaiiplantationvillage.org
Phone: 808-677-0110

Tickets:
Adults - $13
Youth (4-11 years) - $5
Child (3 and under) - Free
Reservations recommended for groups of 8 or more.
Japanese tours are available with advance reservation.

Address: 94-695 Waipahu St, Waipahu, HI 96797

Directions: From Waikiki, take the H-1 W toward Honolulu. Take exit #7 (Waikele/Waipahu). Turn left at the traffic light onto Paiwa Street. Turn right onto Waipahu Street, and continue past two traffic signals. The entrance to the plantation will be on the left.

Map