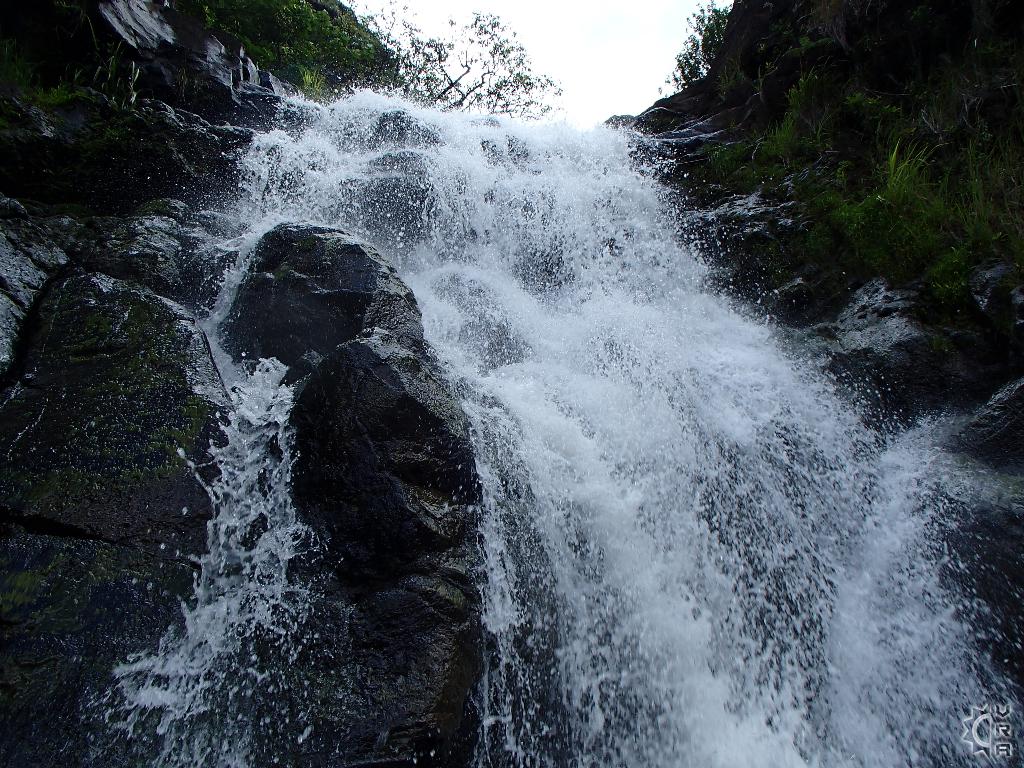 Description

The rich fertile Waimea Valley on Oahu's North Shore is a step back in time. Traditionally this watershed supported many generations of Hawaiian Ali'i or chiefs. Hawaiian's continued growing food and supplying for their needs living off the land here until 1894. Over time the valley became overgrown and saw little use except for those walking through to hike to the waterfall. Through modern day stewardship, Waimea Valley now operates as a world class botanical gardens and cultural education area for visitors and residents alike. With 41 distinct planting zones, featuring thousands of plant varieties, this inland oasis is a must for plant lovers and highly recommended for those wanting a cool refreshing swim in a waterfall.

At a glance:
Highlights: A picture perfect waterfall borders the top boundary of this lush botanical garden, to get there you travel through plantings from all over the world mixed with Hawaiian cultural practitioners and rest areas with views. A shuttle is available for those in need for a small additional fee. Swimming in a waterfall!
Activity level: Easy to moderate
Hours of operation: Daily 9 am to 5 pm
Options: Self-guided tour or audio tour options available. The price of admission gives you a map that highlights the many different areas planted by region, each area has plaques explaining plant species and origins. A shuttle ticket gets you a ride for the mile stretch to the waterfalls, it is available both directions for easy access.
Hazards!: At the waterfalls life vests are required for your safety, and 2 lifeguards are on duty. They monitor the stream flow as well and swimming will be restricted if flooding is evident. Please greet the lifeguards before entering the water.
Cost: $15 Adults, $7.50 for kids 4 to 12, and seniors over 60 years of age.
$6 audio tour in 5 different languages
$8 round trip shuttle, $5 one way shuttle.

A swim in a Hawaiian waterfall is the dream of most visitors during their stay on the islands. This is not the easiest activity to under take due to the restricted, and often dangerous land accesses that one crosses to get to them. The Waimea Valley park has succeeded in making this activity easy and safe for people of all ages and abilities. With constant stream monitoring, lifeguards on duty, and required floatation vests this waterfall is a goal achievable by families, honeymooners or seniors. The added bonus being the optional shuttle carts that can provide safe passage for those preferring not to walk the distance.

The mile journey through the park is on paved walkways on a gentle uphill grade winding through the botanical gardens. The rainforest environment here is shaped and sculpted by an array of grounds keepers and arborists that create a lush green environment worthy of many photographs. Give yourself a few hours to explore, as well as swim, and you won't be disappointed.

Local's Tip:
For the least amount of crowds in the park visit during the early hours of the day, especially during the summer months. Get a jump on the crowds and get there for the opening and buy the shuttle ticket to go to the top faster, saving the walk for the return trip. No matter what time of day you are at the falls, the swimming seems to come and go with waves of intensity. IF it is crowded when you get there, give it 15 minutes wait and swim as crowds thin. Many are annoyed by having to wear the swim vests, but they make the swim very relaxing and safe.

Contacts:
Phone: 808-638-7766
Website: www.waimeavalley.net

Address:
59-864 Kamehameha Highway
Haliewa, Hawaii 96712

Directions:

From the south: Heading up the coast on Kamehameha Highway/ HI 83 East you will see signage and view the beach from above as you approach. As you head down hill and around the curve, cross the bridge and slow down and get ready to turn right at the end of the bridge. Be cautious as traffic crossing the bridge can be rapid.
From the north: Heading down the coast on Kamehameha Highway/ HI 83 West look for your only north shore traffic light at Pupukea Road and proceed with road winding inland along a wire-netted cliffside. At that point the bay and beach are on you right. The entrance is on the left just before the bridge.
Map