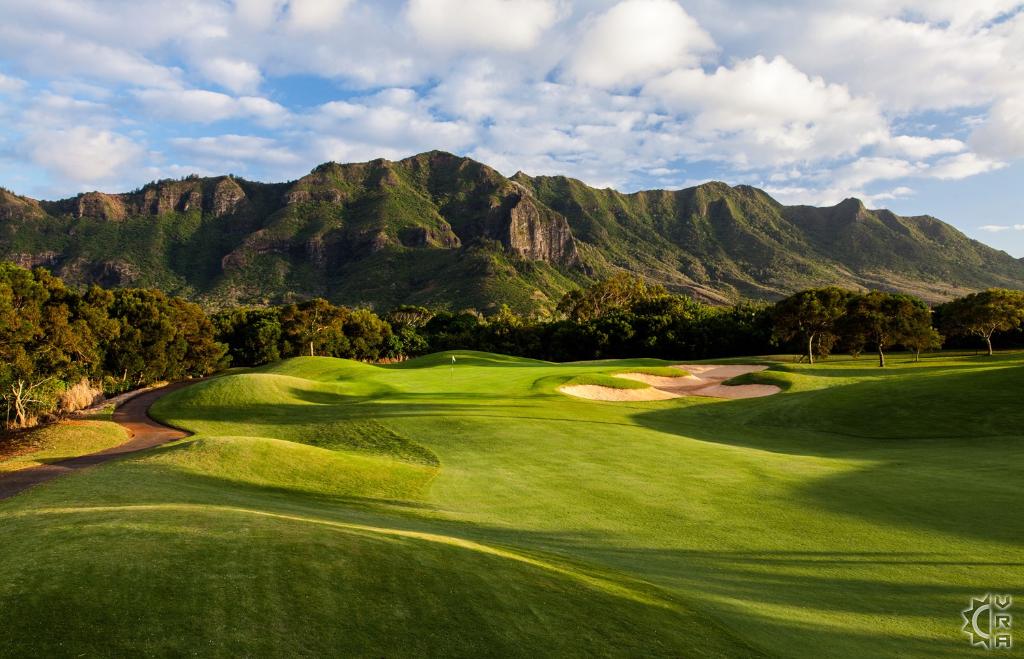 Description
Puakea Golf Club is located in the central Kaua'i town of Lihue and gets you out of the resorts and into great golf. The 18 hole course features rolling hills, with water hazards and bunkers featured throughout the design making for great challenge.

At a Glance
Highlights: Lush green mountain views set the background as you enjoy golfing in paradise, with less traffic then the resort courses. Ranked #14 in the whole state!
Challenges: The course design features lots of water hazards and bunkers mid-fairway and surrounding the greens. However, not many forced carries over obstacles and fairways are large and open so playable by all skill levels
Holes/Yardage: 18-Par 72-6,471 Blue/6,061 White/5,225 Red
Price Range: $99 before 11 am/ $59 after 11 am/ $35 after 2pm.
Location: Lihue, Kauai, Hawaii
Bonuses: On-site club rentals: $40 before 11 am $25 after 11 am. Great affordability and centrally located!

The Puakea underwent expansion and redesign changing it from the original 10 hole layout when this club was called "Grove Farm". The renovated course has much improved the playability and fun of the course. It is a lot less pretentious then the more famed resort courses and plays more like your neighborhood course. Housing developments skirt several portions of the course, adding to the relaxed charm.

Local's Tip:
This course is one of the best values on island, several 3rd party vendors have specials on this course so it pays to do some web research.

Contact information:
Website: http://puakeagolf.com/
Phone: 808-245-8756

Address:
4150 Nuhoa Street
Lihue, Kauai, Hawaii 96766

Directions:
Off of Kaumalii Highway/HI-route 50 in Lihue, turn onto Kalepa Street and follow turning right onto Pikake Street and drive into the traffic circle follow the signs for "Puakea Golf Club".
Map