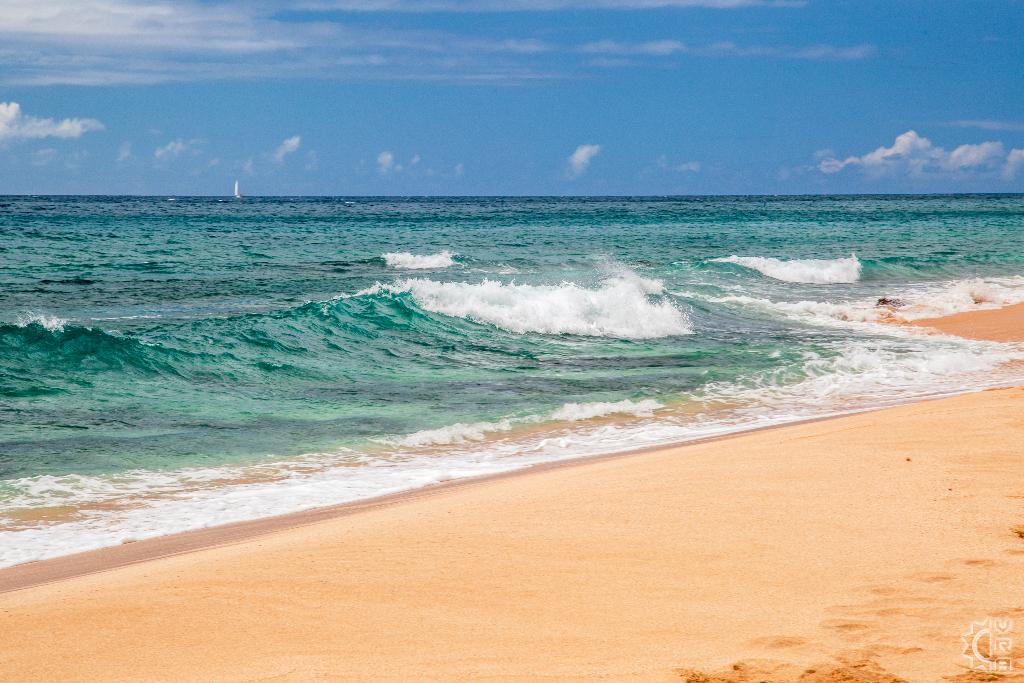 Description
Oahu is known for having some of the best and biggest waves in the world, and during the winter months countless pro surfers, photographers, and observers descend on the several mile long strip of coast that is the mecca of the surfing world to bear witness. The Pipeline is probably the best-known wave, but there are several other big breaks on either side. Located to the left of Rock Piles, Log Cabins has been a favorite among advanced surfers for decades.

AT A GLANCE:

HIGHLIGHTS: This right reef break is fairly consistent all winter, drawing expert surfers looking for a thrill. The waves can be deadly to those who don't know what they're doing, and it is not a beach for swimming or other water activities. Occasionally during the summer months when the currents are a bit calmer, you will see local kids out body boarding, but unless you're strong in the water and familiar with the reef here, it is better to stay on shore and enjoy the wide, beautiful beach and the tide pools that are present at most time of year.

ACTIVITIES: Sunning, surfing, bodyboarding, watching and photographing big wave surfing

LIFEGUARD: NO

WARNINGS!: A dangerous shorebreak, strong currents, and waves that can reach upwards of 30' make this beach and the surrounding areas extremely hazardous. There is no lifeguard at this break.

AMENITIES: There is a lifeguard a short distance down the beach by Rock Piles. People park along the side of the road. The nearest restrooms and showers are at Ehukai Beach Park, which is down the beach to the right.

This break got its name in the '60s, when the only landmark it could be located by was a log cabin on the shore directly in front of it. The log cabin is no longer there, but the name remains.

The waves form first at Outer Log Cabins, which is farther out in the ocean, and can be as big as 86'. They then reform at Log Cabins. Although both spots are surfed, the outer break is even more challenging and dangerous.

If you're not a surfer, there is still plenty to do at this beach. If it is winter, join the crowd and snap a few pictures of what may likely be the biggest waves you've ever seen. During the summer months, the water is a bit calmer and the beaches less crowded. The tide pools up and down this stretch of coast are popular with children and adults alike.

Closest town: Haleiwa

Directions: Log Cabins is located just off of Kamehameha Highway. If you're headed toward Haleiwa, the break will be to the right, beyond Ehukai Beach Park. You can either park there and walk down, or park further down along Ke Waena Road closer to the break. Ke Waena Road runs along Kamehameha Highway and there are several beach access points located along it. Log Cabins is near access 278A.

Map