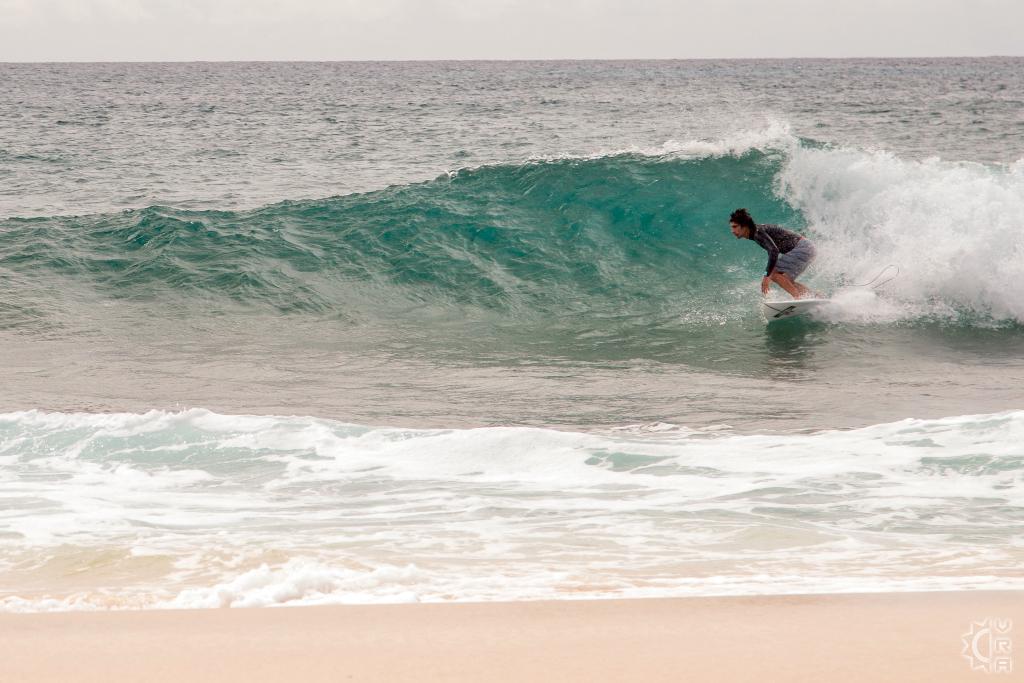 Description
Another one of North Shore's famous reef breaks, Rocky Point attracts throngs of pro surfers and fans all winter long. As the name implies, you can find this break by the lava rocks scattered on the beach in front of it.

AT A GLANCE:

HIGHLIGHTS: Both rights and lefts, consistent swells during the winter months and off and on throughout the summer. This is a great place to watch the big wave surfers fight over the waves during the winter months or to enjoy the calmer, quiet beach during the summer months.

ACTIVITIES: Surfing, sunning, picnics, tide pools, watching and photographing big wave surfers

LIFEGUARD: NO

WARNINGS!: Don't leave valuables in your vehicle. It is safer to park off of Kamehameha Highway rather than along one of the side streets, as they tend to have more break-ins. The beach is lined by shallow reef and there is a very strong shorebreak, so it is best to stay out of the water unless you are an experienced surfer. There is no lifeguard at this break.

AMENITIES: Parking along the street. No restrooms or showers. Ehukai Beach Park is the main beach park around here with amenities, and is farther along the coast toward Haleiwa.

Massive, barreling waves are the trademark of this spot, but the break is not the only attraction here. The beach fronting it is huge and, aside from the rocky area that gives the break its name, full of soft sand. There are often tide pools in the area, and they offer a safe place for children to splash and play without getting too close to the pounding shorebreak.

Closest town: Haleiwa

Directions: Rocky Point is located just off of Kamehameha Highway. If you're headed toward Haleiwa, the break will be to the right, before Ehukai Beach Park and Pipeline. There are several beach access points along here; once on the beach, you can find Rocky Point by looking for the lava rocks that form a "point" on land, and the crowd of surfers beyond them (during winter).

Map