Pu'uhonua o Honaunau National Historic Heritage Park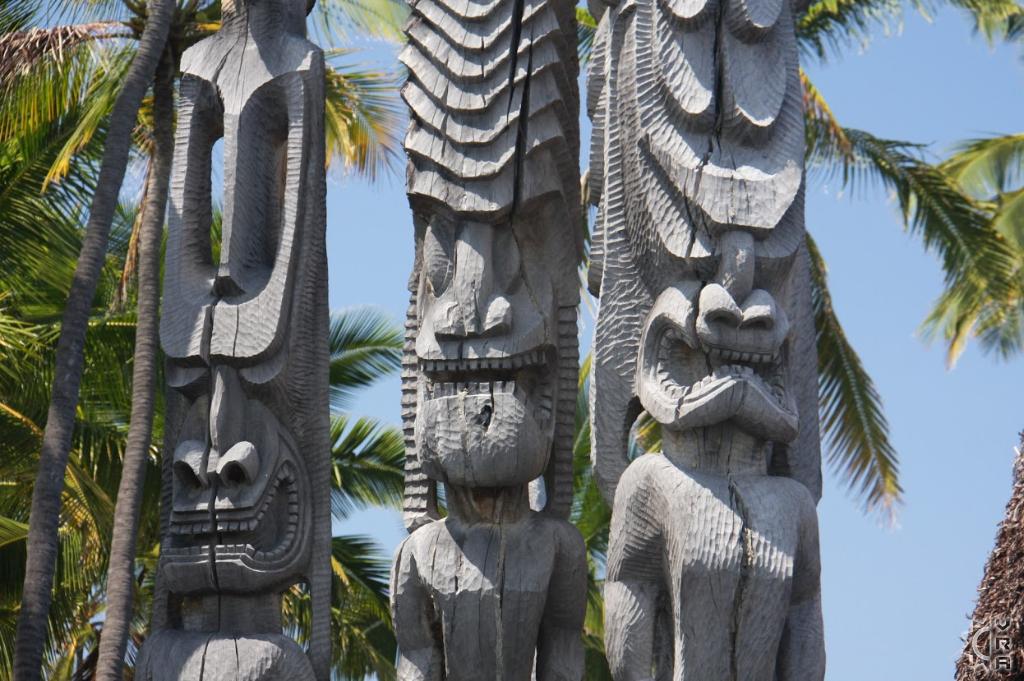 Pu'uhonua o Honaunau National Historic Heritage Park
Description
Pu'uhonua o Honaunau is a Hawaiian heritage site of great significance, and has been preserved as a National Park since 1961. Interpretive exhibits and live cultural demonstrations, as well as replica huts, and a rebuilt Hawaiian temple make a visit to this park a step back in time to Hawaii's original culture.
Highlights: Ocean views are the backdrop for white sands, stark black lava rocks, and replica Hawaiian huts. This place of refuge is a National Park that educates the public about the Hawaiian heritage of the area.
Hours:
The Visitor Center: open from 8:30 a.m.- 4:30 p.m. daily.
Park: Opens at 7 a.m. and closes 15 minutes after Sunset
For current park hours: please call the visitor center at (808) 328-2326 ext 1702
Fees: $5 admission per vehicle, good for 7 days
Commonly referred to as the City of Refuge, this National Park was put in place to preserve the historic sight of a Pu'uhonua or place of refuge which served as a protective place for those who sought sanctuary after breaking kapu or laws of the Hawaiian society of old. There was also an Ali'i or royal residence on-site which was separated by a huge stone wall that still exists today.
There are several stone temples on the grounds and no modern building once you pass through the Visitor Center at this park. Replica "Hale" or homes show the little grass shacks that once were the shelters for Hawaiians of pre-contact Hawaii. The Park Rangers provide maps and support for exploring the grounds and seeing the significant sites. The open spaces around the lava rocks throughout the park are filled with white sands that make for pleasant walking in the shade of immaculately trimmed coconuts. A 30-minute/1/2 mile walking loop through the park can get you a camera full of pictures, and greater appreciation of how the islands original peoples interacted with the land. A small interpretive map given to you when entering the park shows the significant cultural sites along the route and allows you to travel and explore at your own pace.
Local's Tips:
A small road adjacent to the park entrance leads to an excellent ocean access known as 2 step. You might plan to explore this swim area after your visit to the park.
There is a road to the left of the Visitor Center that leads to ta further portion of the park where there are oceanfront picnic tables and access to a coastal trail. Call ahead before your visit and ask if there are any "cultural programs" that day. Often there is a free interpretive presentation by local volunteers.
Contacts:
Phone: 808-328-2326
Website: http://www.nps.gov/puho/index.htm
Address:1871 Trail,Honaunau, Kona, Hawaii 96726
Directions:
From Kona: Head south on HI-route 11. Just after 104-mile marker and the "S" curve look for sign for "Pu'uhonua o Honaunau" and turn right onto HI-route 160. Follow road downhill for 3 miles and look for park entrance on the left. Go slow near the parks entrance as it is a popular swim spot.
Map