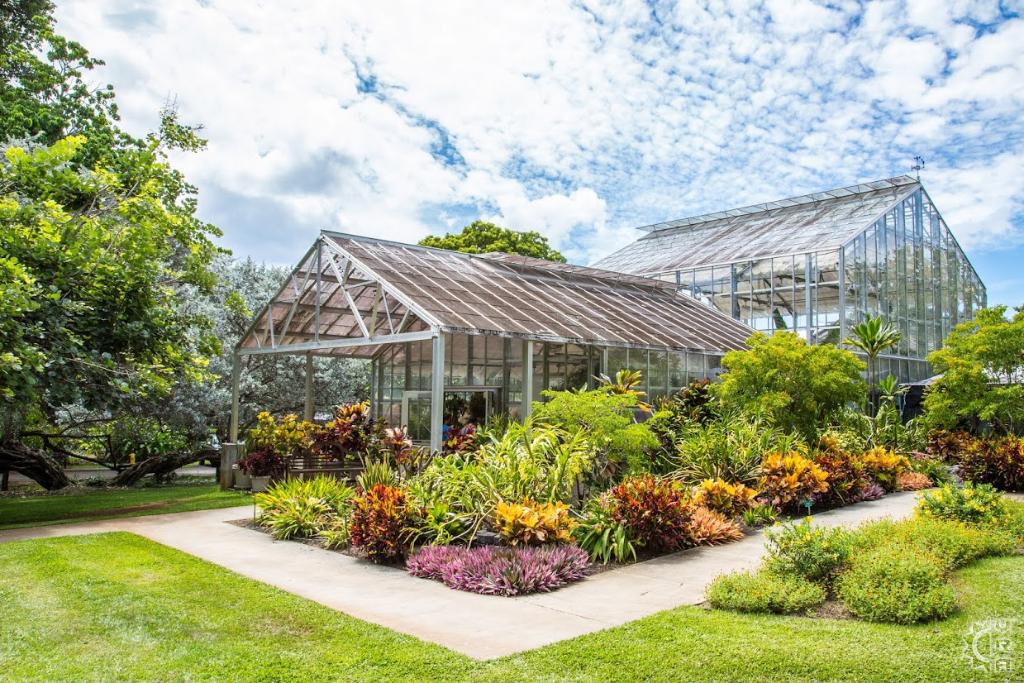 Description
Tucked right in the midst of the hustle and bustle of Honolulu, Foster Botanical Garden offers 14 acres of gorgeously landscaped land with an array of both native and non-native plants, flowers, and trees in a peaceful setting that feels a world away from the city buzz.
AT A GLANCE:
HIGHLIGHTS:
This is the oldest of Oahu's botanical gardens, and it was started in the 1850s when Dr. William Hillebrand began planting some of the now-massive trees on the land. It has grown and expanded since then, and now features a conservatory, butterfly garden, palm garden, prehistoric glen, orchid garden, and an upper terrace with those original 24 trees, now designated Exceptional by City Ordinance.
An Economic Garden is home to a variety of spices, herbs, dyes, poisons, and beverage plants, including coffee and black pepper plants.
One of the many unique trees in the garden is the Cannonball Tree, with gorgeous flowers and hefty-looking cannonballs sprouting directly from the trunk. Visitors are warned to beware of falling cannonballs.
The indoor conservatory is bursting with orchids of all shapes, sizes, and colors. Often dripping with dew from a recent watering, this area of the garden is a flower photographer's paradise.
Other notable plants and trees in the garden include the Rainbow Eucalyptus, Macadamia Nut, Breadfruit, Kapok Tree, Coco-de-Mer, Blue Marble Tree, Tamarind, Rainbow Shower, Baobab, and the Doum Palm.
There is a gift shop at the entrance to the park, and visitors are provided with a free map and description of many of the plants and trees in the garden.
Hours: 9am - 4pm. Closed Christmas Day and New Year's Day.
Free guided tour: Monday-Saturday at 1pm. Call 808-522-7066 for reservations.
Phone:808-522-7066
Tickets:
Adults: $5
Residents: $3
Children 6-12: $1
Children under 5: Free
Address: 180 North Vineyard Boulevard, Honolulu, HI 96817
Directions: From Waikiki, take Ala Moana Blvd past the shopping mall. Turn right onto Piikoi, then left on S Beretania. Follow S Beretania for 1.3 miles, and then turn right onto Nuuanu Ave. Take the 3rd left onto N Vineyard Blvd. The garden will be ahead on your right.
Map