Makani Kai Helicopter Tour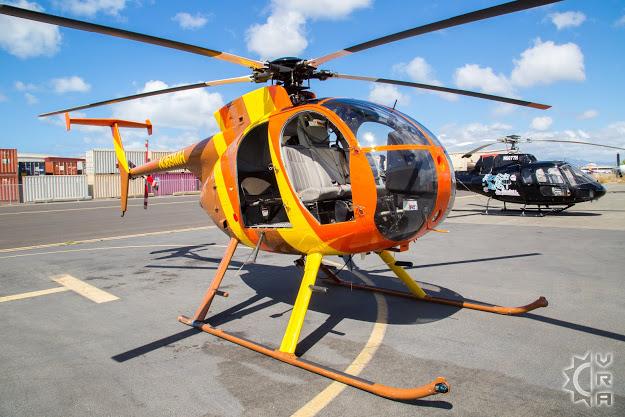 Makani Kai Helicopter Tour
Description
To explore the island of Oahu with your feet touching the ground is beautiful and rewarding. But to see it from above is an entirely different and unforgettable experience of epic proportions. Makani Kai helicopter tours take guests on thrilling adventures that offer a unique perspective with sweeping, 360 views of some of the island's most treasured and breathtaking spots including Waimea Bay, the fabled North Shore, Pearl Harbor, the Ko'olau Mountain Range, and the hidden Sacred Falls, shrouded in mist and mystery.

AT A GLANCE:
Makani Kai offers four helicopter tours leaving from the Honolulu airport, ranging from 30 - 60 minutes in length.

The Pali Makani Tour (30 minutes) explores the scenic Keehi Lagoon and historic Honolulu Harbor and city, the awe-inspiring Diamond Head crater, Hanauma Bay, Makapuu Lighthouse, the stunning peaks of Mt Olomana, Nuuanu Pali, Pearl Harbor, and more.

In addition to everything above, The Hidden Oahu Tour (45 minutes) explores Waimanalo Beach, Kaneohe Bay, Chinaman's Hat, and the distinctive, hidden valleys of Ka'a'awa and Hakipu'u where Jurassic Park, Lost, and many other movies and TV shows have been filmed.

The most popular tour is the Ali'i Sacred Falls Tour (60 minutes), which adds to the tour a breathtaking view of Sacred Falls, as well as a fly-over of the scenic beaches and world-famous surf breaks of North Shore.

The most exhilarating experience is Makani Kai's "Doors Off" tour (50 minutes), where guests can feel the wind in their face and enjoy epic views with no plexiglass in-between. This tour is perfect for photographers, or anyone looking to take the adventure to the next level.

Makani Kai also offers helicopter tours leaving from Ko'Olina resort, private charter flights, airplane tours, and airplane transit to and from the island of Molokai.

Makani Kai Helicopters is located at the Honolulu Airport overlooking the peaceful Keehi Lagoon. Visitors can relax in the spacious, comfortable lounge area while waiting for their tour, or browse the gift shop and photo gallery. Free transportation to and from Waikiki is available.

Hours:
8am - 5pm daily

Telephone:
808-834-5813

Website:
www.makanikai.com

Price: Tickets can be booked online or over the phone.

Pali Makani Tour - $170.25
Hidden Oahu Tour - $235
Ali'i Sacred Falls Tour - $303
Doors Off Tour - $235

Address:
130 Iolana Place, Honolulu, HI 96819

Directions:
From Waikiki, take the H1-W and merge onto HI-92 W/N Nimitz Hwy via Exit 18. Turn left onto Lagoon Dr. Follow Lagoon Dr for a mile, and then turn right onto Iolana Pl. 130 Iolana Pl will be on the left. Free parking is available.

Map