Queen Emma's Summer Palace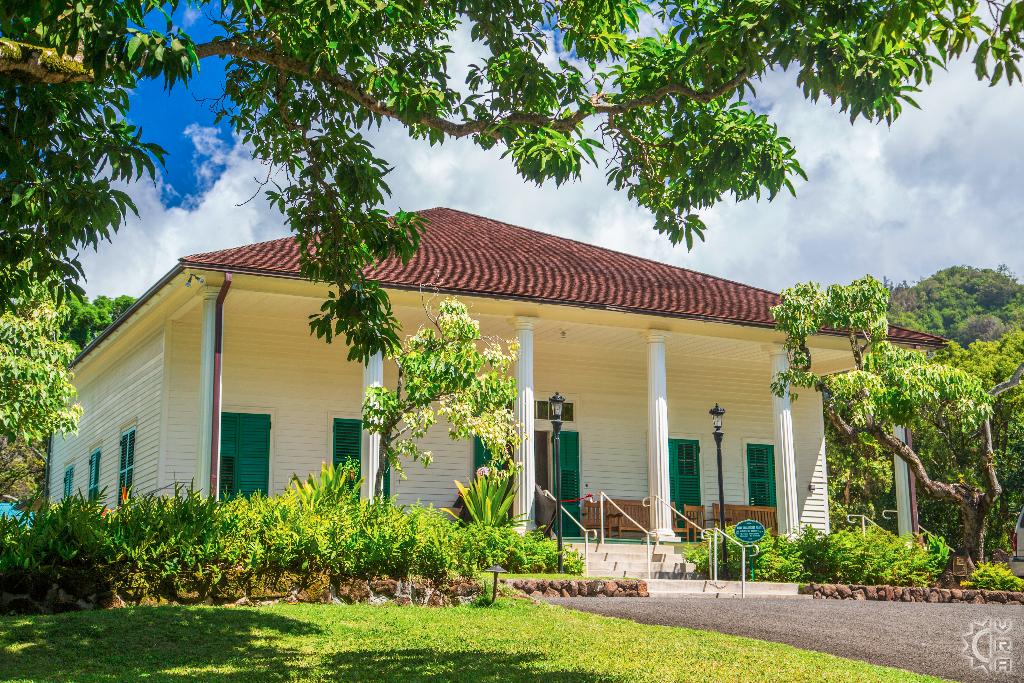 Queen Emma's Summer Palace
Description
Take a step back into the rich, colorful history of Hawaii's royal families with a visit to Queen Emma's Summer Palace, a gorgeous property that served as a peaceful oasis for Emma, her husband, King Kamehameha IV, and their son, Prince Albert Edward, in the 1800s. Located along the Pali Highway, the palace was just a short distance from the royal court in Honolulu and offered a much-desired reprieve from the hot and crowded city life with all of its royal demands.
AT A GLANCE:
Built in 1848, the home was a mix of the Hawaiian style and the "current" architectural trend of the day, which was patterned after the East Coast style. Queen Emma's uncle, John Young II, purchased the home two years after it was built and named it Hanaiakamalama (which means "foster child of the moon"). He gave it as a gift to Emma, who enjoyed the 65-acre property with her family until her death in 1885.
In the early 1900s, the historic home was in danger of being destroyed by plans to create a park, and the Daughters of Hawaii stepped in to preserve the property, initiating restorations and turning it into a museum that provides a unique look into the lives of the Hawaiian monarchy.
The palace is filled with period furniture, portraits, and artifacts, most of which were the original belongings of Queen Emma and her family. Every room features numerous Kahili, which were the feather standards used to identify the Hawaiian royalty at official events and celebrations, and in day-to-day life. They were made with the feathers of native Hawaiian birds, and some of the ones in the palace collection date back 200 years.
Two acres remain of the original property, and guests can explore the beautiful gardens surrounding the palace. A gift shop is located at the back of the property. Visitors have the option of self-guided or guided tours. Although small, the home is packed with history and treasures that tell the story of a Hawaii whose culture and landscape is so uniquely different than the rest of this country. Tucked off the highway, it still offers a retreat from the hot, dusty city, just as it did to the Hawaiian royalty centuries ago, and the priceless perspective into the past that it offers is not to be missed.
Hours:
Daily, 9am - 4pm (closed major holidays)
Website:
www.daughtersofhawaii.org
Phone:
808-595-3167
Tickets:
Seniors and kama'aina - $6/self-guided, $8/guided tour
Adults - $8/self-guided, $10/guided tour
Children - $1
Address:
2913 Pali Highway, Honolulu, HI 96817
Directions:
From Honolulu and Waikiki, take the H1-West, and then take the Pali Highway exit. Continue up the Pali Highway, and you will see signs and the entrance to Queen Emma's Summer Palace to the right.

Map