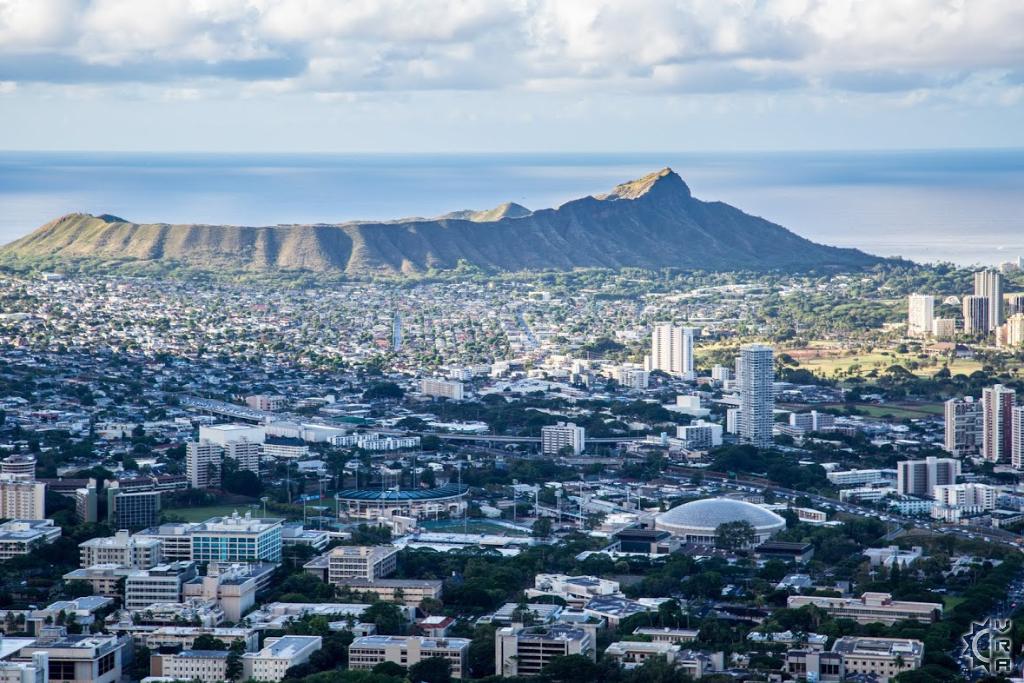 Description
Moss-draped trees, hairpin curves, bamboo forests, breathtaking views, massive jungle flowers, and a beautiful chaos of scents and bird songs create the unique jungle paradise of Tantalus. Just a short drive from Honolulu and Waikiki, it offers a perfect escape from the noise and bustle of the city.
AT A GLANCE:
HIGHLIGHTS:
Also known as Pu'uohi'a, Tantalus Mountain has something to offer every visitor, whether you choose to enjoy it by driving its winding road with the windows down, or whether you're a birdwatcher, biker, garden and nature lover, hiker, or runner. With epic views of Honolulu, Manoa Valley, Diamond Head, and the Ko'olau mountain range, Tantalus Drive has frequent pull-off spots where drivers can stop to get cameras out and enjoy the view.
Tantalus gets more than 160 inches of rainfall per year, creating a lush, tropical environment that is cooler than the city and often wet.
Tantalus Drive connects with Round Top Drive, which leads to the Pu'u Ualaka'a State Park. The park, which is open daily from 7am - 7:45pm, features a hiking trail, a picnic area, restroom facilities, and a viewing area with a raised pavilion offering sweeping views of Honolulu and the surrounding areas. A popular sunset-watching spot, the pavilion is often full of visitors snapping pictures of the skyline.
Also off of Round Top Drive are a few trailheads, including the Manoa Cliff Trail trailhead, which has a pull-off area across the street for parking. The trail winds through the forest with occasional "pop-outs" into clearings with unbeatable views.
Tantalus Drive and Round Top Drive are very narrow, with dangerous curves, so be aware of this when driving. In a few places, there are single-lane bridges.
Directions: From Waikiki, take McCully St over the Ala Wai Canal. Turn left on Beretania Street. Continue a few blocks and then turn right onto Punahou Street. Turn left onto Nehoa St (at the traffic light). Follow it for three blocks and then turn right onto Makiki Heights. In one block, you'll come to a fork in the road (by a park). The road becomes Round Top Drive here. It is a 9-mile loop road through the mountain (Round Top Drive and Tantalus Drive) so you can take either fork.
Map